pureMix
Live

-Fab Dupont 2 Bus Processing LIVE Q&A
Thursday, April 18th @ 1pm EDT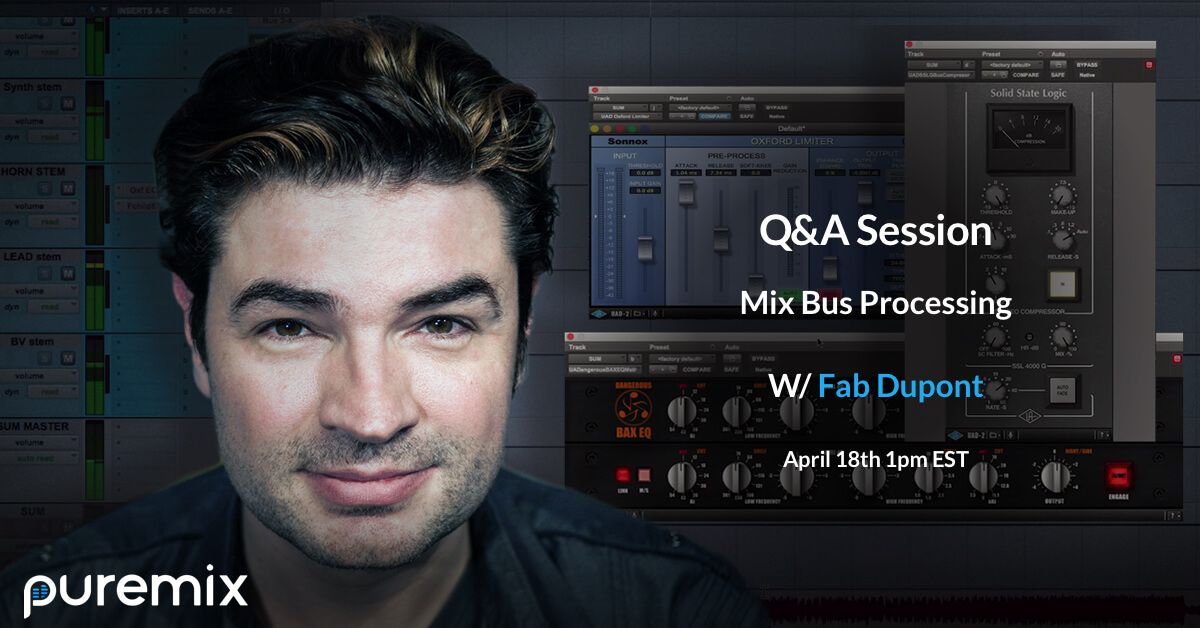 This Event Is For pureMix Pro Members Only
To watch and interact at this pureMix.live event, you'll need to be a pureMix Pro Member.
If you're already a pureMix Pro Member, please login and you'll automatically see the private live stream video player.
If you're not already a pureMix Pro Member, sign up today to see this exclusive live stream event and also EVERY pureMix tutorial video and mixing contest!
Grammy Award Winning Producer Fab Dupont
Answers Your Questions On 2 Bus Processing
In our recent video: "Principles Of Mix Bus Processing", Fab broke down the steps to building a 2 Bus Chain that can provide tone, vibe, and efficiency when sculpting your mix.

Mix Bus Processing is a widely discussed topic and there are a ton of different ways to approach it.

Ask questions and get answers.

In this Pro Member Exclusive Q&A session, Fab Dupont will answer YOUR questions about using 2 bus processing, as well as demonstrate how he approaches it on each mix.

Submit your questions here or come with your questions in hand this Thursday, April 18th at 1 pm EST.

See you then!
- or -
Ask Your Questions on Facebook