pureMix
Live

-Daniel Sanint (Flux Studios) LIVE Q&A
Thursday, August 29th @ 1pm EST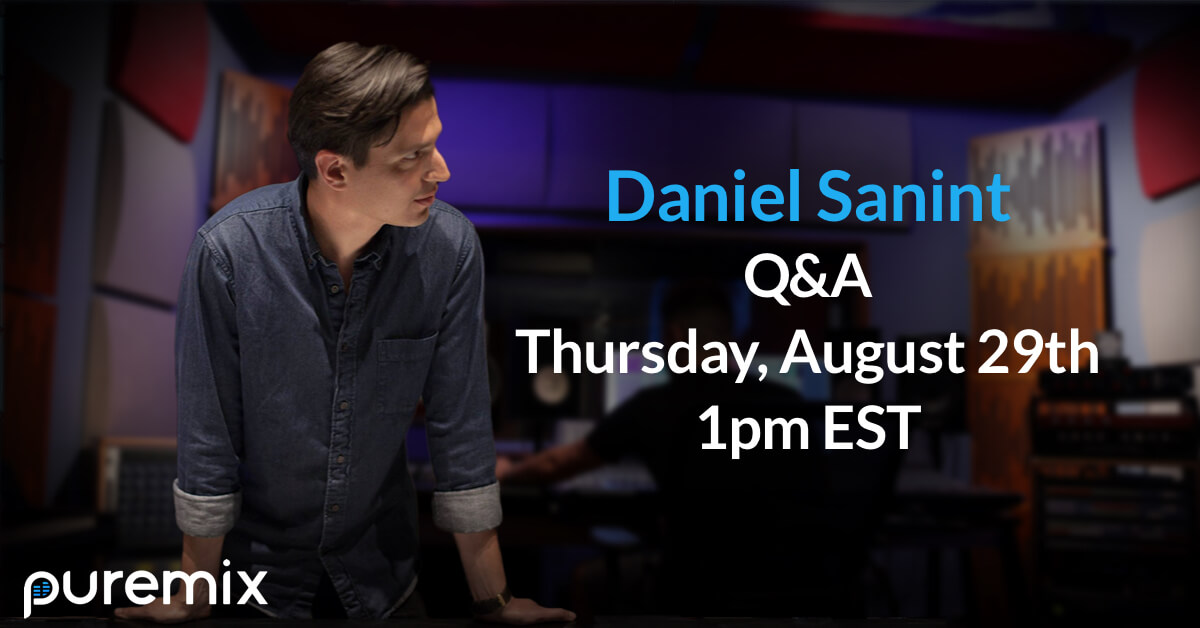 Daniel Sanint from Flux Studios
Answers Your Questions
This is a special opportunity to ask Award Winning Producer, Engineer, Mixer, and Flux Studio NYC Manager Daniel Sanint ANYTHING!

For over 10 years, Daniel Sanint has been the studio manager at one of New York's busiest studios, Flux Studios in the Lower East Side of Manhattan.

Throughout the past decade, Daniel has dealt with challenges such as hiring interns and engineers, scheduling a multi-room facility (Flux has 5 studios!), marketing, accounting, dealing with both independent artists as well as some of the world's most famous, and adapting to an ever-changing studio climate in one of the most expensive and busiest cities on the planet.

In this Pro Member Exclusive live Q&A event, Daniel will be discussing everything from how Flux has managed to thrive in NYC for over a decade, to what he looks for in an ideal candidate for internships and staff engineering positions, as well as anything else you can come up with!

This is a unique opportunity to hear from one of the recording studio industries busiest managers about how he worked his way up from intern to studio manager, helped to structure the business and ensure it's survival in one of the most difficult studio climates imaginable, and maintained his own engineering and producing career while simultaneously managing a staff of other engineers and a multiroom facility.

Ask questions and get answers.

Submit your questions here or come with your questions in hand on Thursday, August 29th at 1 pm EST.

See you then!
- or -
Ask Your Questions on Facebook