pureMix
Live

-F. Reid Shippens Live Q&A
Friday, May 3rd @ 1pm EST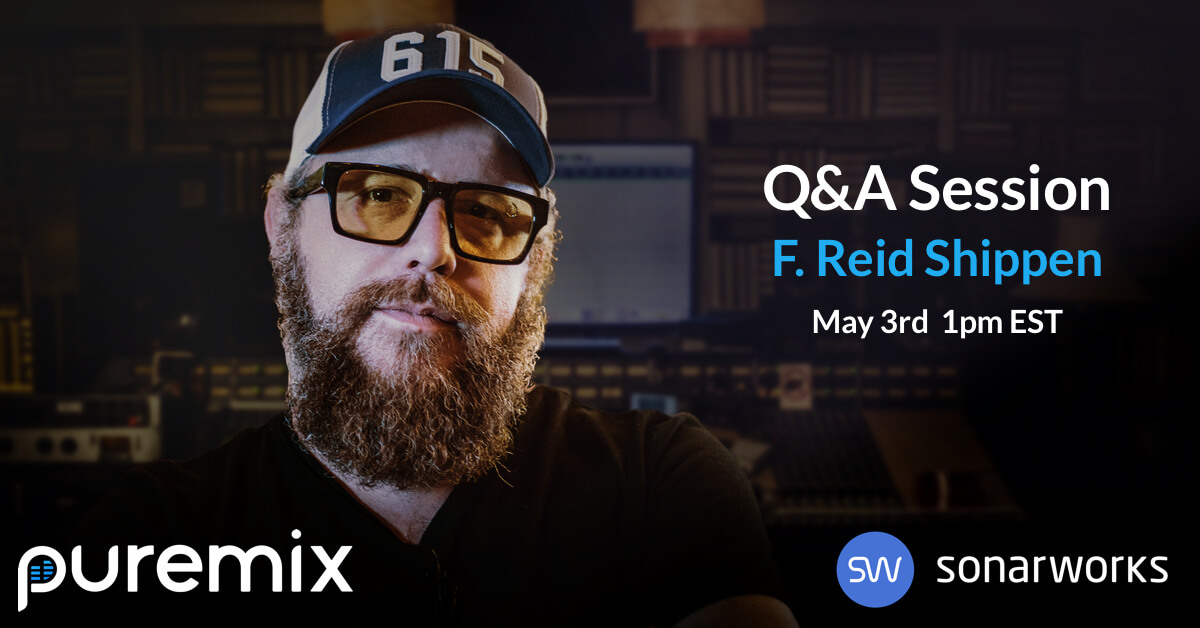 Grammy Award Winning Producer, Engineer, and Mixer F. Reid Shippen
Answers Your Questions
This is a special opportunity to ask Grammy Award Winning Producer, Engineer, and Mixer, F. Reid Shippen ANYTHING!

F. Reid Shippen has made a name for himself through working with some of the world's most respected artists across a wide variety of genres. Over his extensive career, Reid has mixed multiple platinum and gold records and hundreds of charting singles and albums, including ten Grammy Award-winning projects.

Known for his hybrid analog workflow, Reid has brought his signature sound to records for artists such as Death Cab For Cutie, Cage The Elephant, Neil Young, The Jonas Brothers, Backstreet Boys, Eric Church, Johnny Lang, Chris Tomlin, Dierks Bentley, and the list goes on.

To wrap up our latest mixing contest featuring "Drunk On A Plane" by Dierks Bentley, we will be asking F. Reid Shippen your questions about the mix of "Drunk On A Plane", his career, working with the wide range of artists in his discography, and anything else you can come up with!

Ask questions and get answers.

This Q&A session will be streaming live to pureMix Pro Members.

Submit your questions here or come with your questions in hand on Friday, May 3rd at 1 pm EST.

See you then!
- or -
Ask Your Questions on Facebook