pureMix
Live

-Fab Dupont December 2017 Q&A
Friday December 8th @ 12pm EST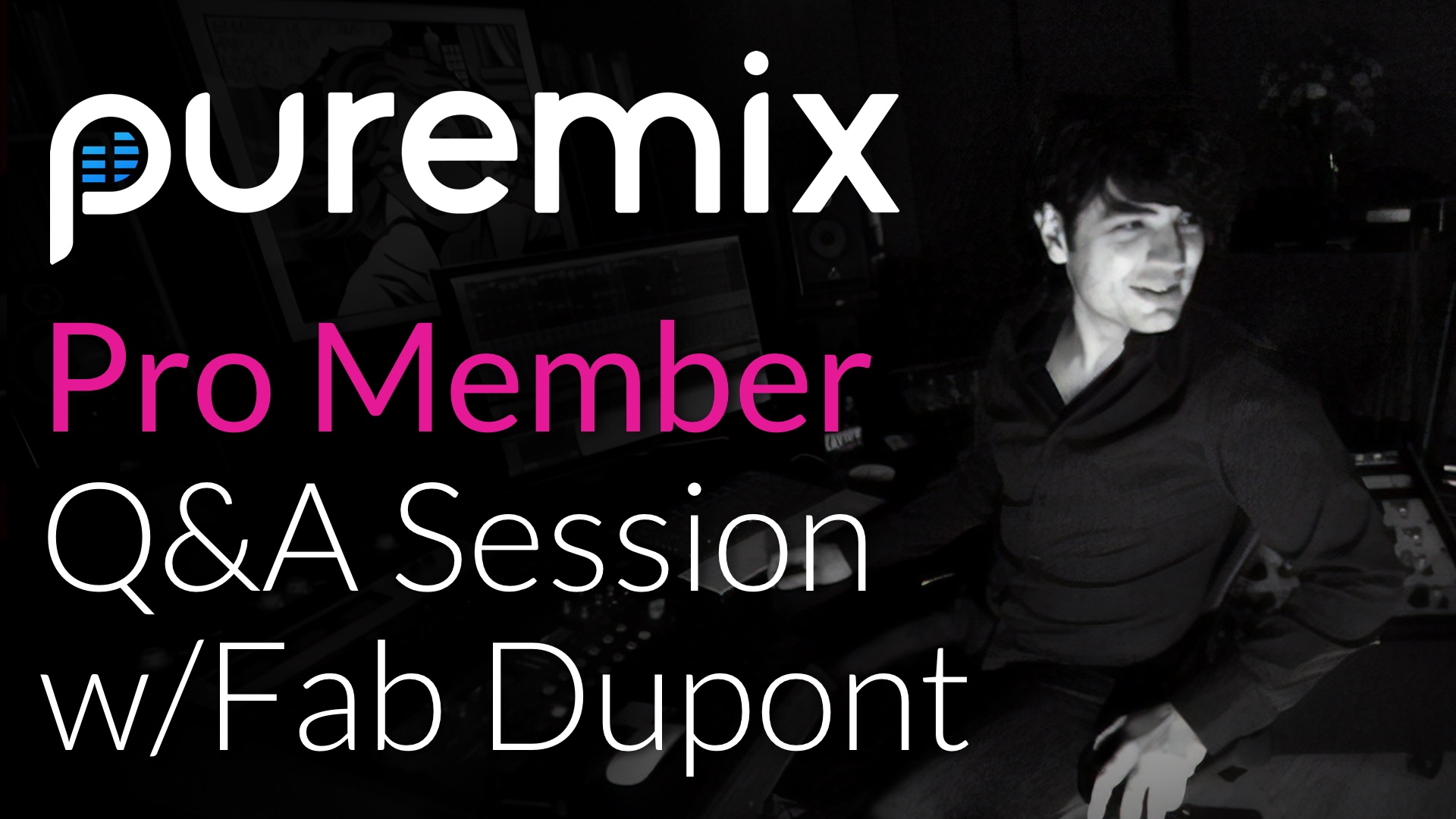 Fab Answers Your Mixing Questions
pureMix Pro Members have a special opportunity to ask Grammy Award-winning producer/engineer Fab Dupont ANYTHING!

Be sure to check out all of Fab's tutorials and then come ready with questions about mixing, mastering, production, business, clients, studios, gear, hats, etc.

Ask questions and get answers.

pureMix.live is the place to learn from the top mixing engineers in the world, un-edited and un-scripted.

This Q&A session will be streaming live and will be available to all pureMix Pro Members.
This Event Is For pureMix Pro Members Only
To watch and interact at this pureMix.live event, you'll need to be a pureMix Pro Member.
If you're already a pureMix Pro Member, please login and you'll automatically see the form to submit your question and the private live stream video player.
If you're not already a pureMix Pro Member, sign up today to see this exclusive live stream event and also EVERY pureMix tutorial video and mixing contest!