pureMix
Live

-Fab Dupont Trinnov LIVE Q&A
Friday, October 9th @ 2:30 pm EDT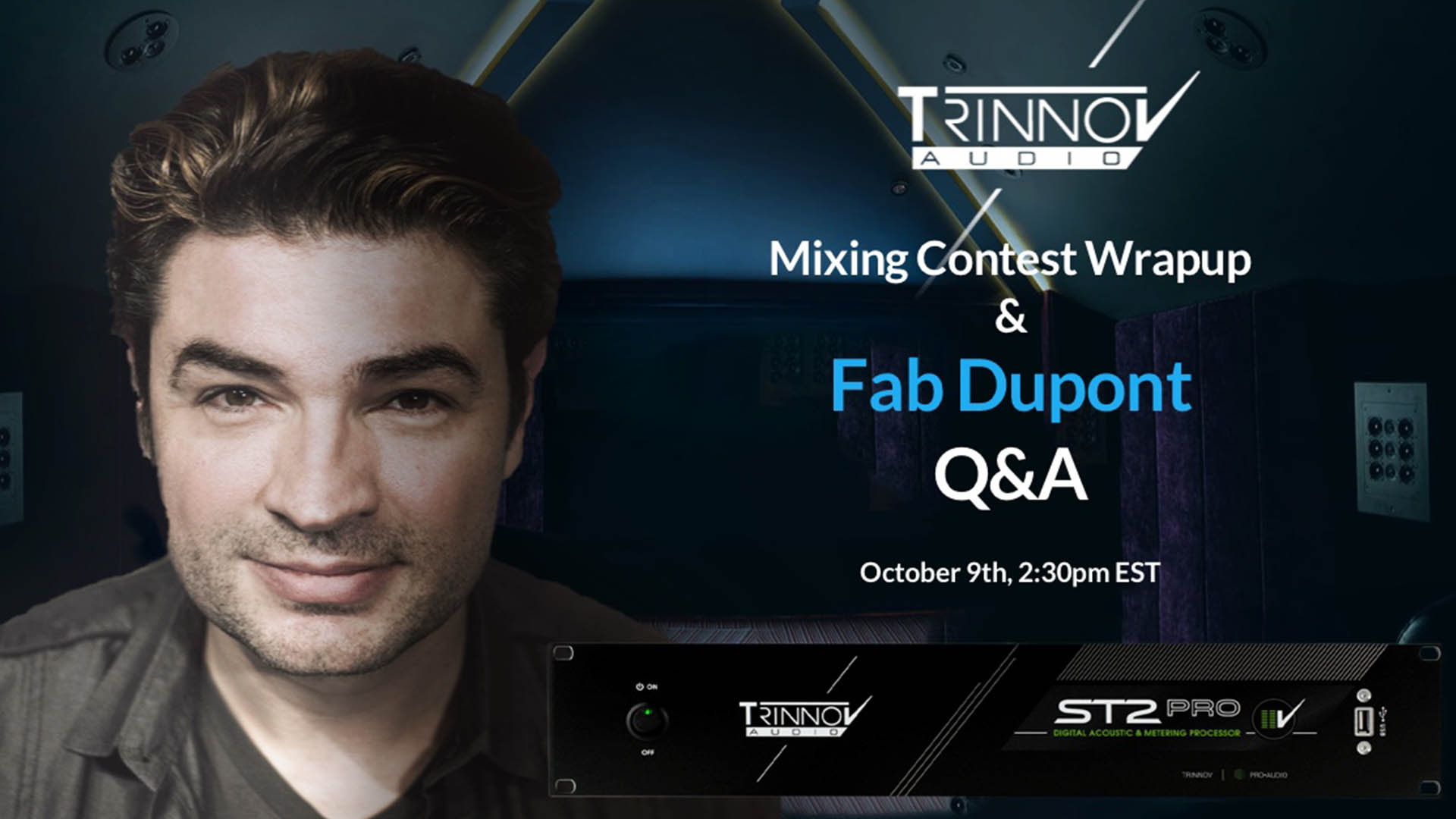 Grammy Award Winning Producer Fab Dupont
Answers Your Questions
This is a special opportunity to ask Award Winning Producer, Engineer, and Mixer, Fab Dupont ANYTHING!

Ask questions and get answers.

To wrap up our latest mixing contest featuring "Pure Luxury" by NZCA LINES, we wil be announcing the winners of the contest, chosen by Fab Dupont, and then asking Fab Dupont your questions about anything you can come up with!

Friday, October 9th at 2:30 pm EST

See you then!