pureMix
Live

-Jacquire King's Live Q&A
Saturday, March 9th @ 1pm EST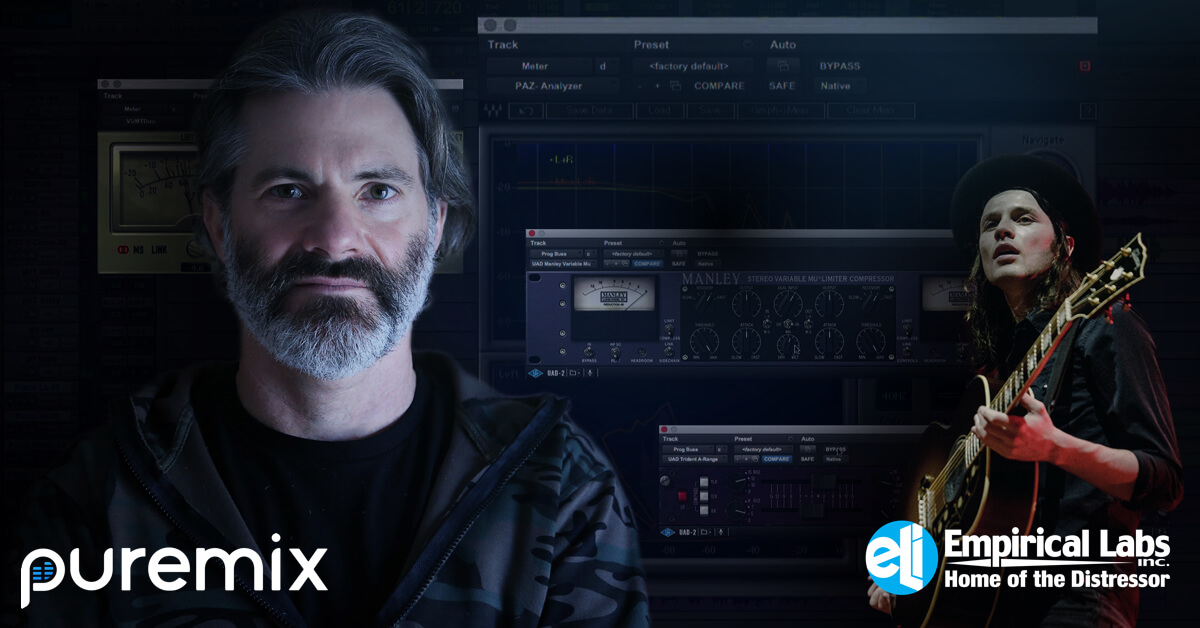 This Event Is For pureMix Pro Members Only
To watch and interact at this pureMix.live event, you'll need to be a pureMix Pro Member.
If you're already a pureMix Pro Member, please login and you'll automatically see the private live stream video player.
If you're not already a pureMix Pro Member, sign up today to see this exclusive live stream event and also EVERY pureMix tutorial video and mixing contest!
Grammy Award Winning Producer, Engineer, and Mixer Jacquire King
Answers Your Questions
This is a special opportunity to ask Grammy Award Winning Producer, Engineer, and Mixer, Jacquire King ANYTHING!

Jacquire King has worked with some of the world's most influential artists in every role you can imagine in a recording studio. From being an acclaimed recordist to mixing and producing multi-platinum records by superstars like Kaleo, Modest Mouse, Kings of Leon, Tom Waits, Norah Jones, Buddy Guy, Cold War Kids, MuteMath, Melissa Etheridge, and James Bay.

To date, Jacquire has been honored with over 30 Grammy Nominations for his meticulous attention to detail and unique approach to creating records that withstand the test of time.

To wrap up our latest mixing contest featuring "Let It Go" by James Bay, we will be asking Jacquire King your questions about the mix of "Let It Go", his career, working with the wide range of artists in his discography, and anything else you can come up with!

Ask questions and get answers.

This Q&A session will be streaming live to pureMix Pro Members.

Submit your questions here or come with your questions in hand this Saturday, March 9th at 1 pm EST.

See you then!
- or -
Ask Your Questions on Facebook