pureMix
Live

-"Light Shine Through" Mixing Contest Wrap Up
Friday, November 12th @ 2:30pm EST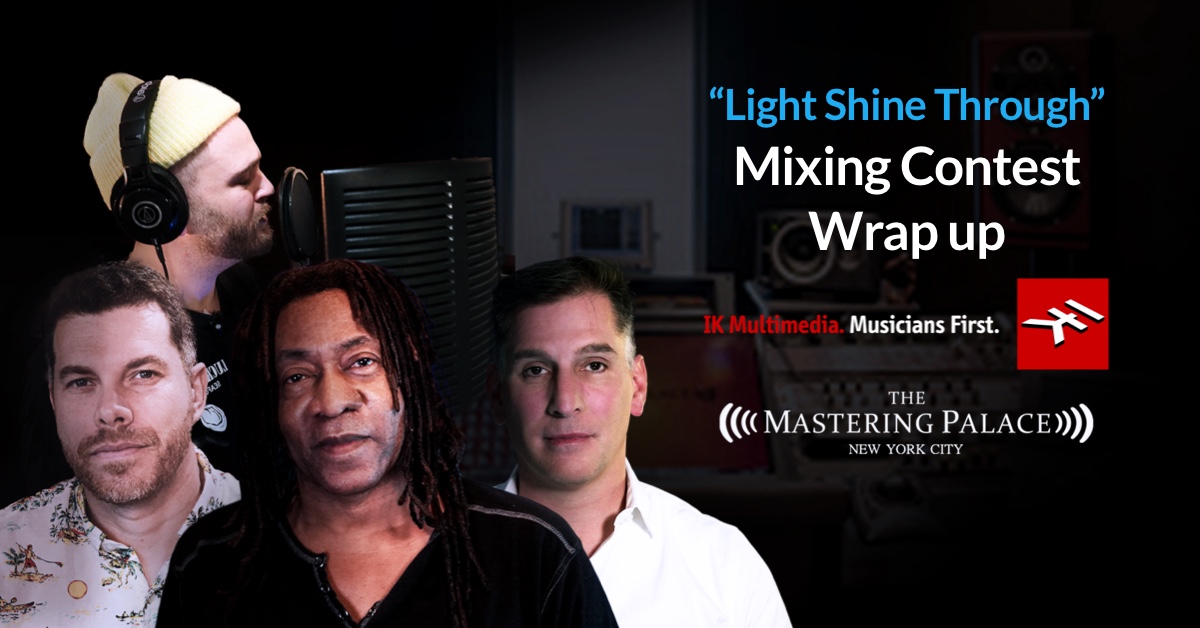 ill Factor, Jared Evan, Jimmy Douglass and Dave Kutch are going LIVE to answer your questions
To wrap up our epic Start To Finish Series featuring ill Factor, Jared Evan, Jimmy Douglass, and Dave Kutch, we are going LIVE with the ENTIRE CREW. Join ill, Jared, Jimmy, and Dave as they announce the winner of the mixing contest and give an interactive recap of "Light Shine Through."

This is your chance to ask, ill, Jared, Jimmy, and Dave your questions about their collaboration, approaches, philosophies, and anything else you can throw at them.

Ask questions and get answers.

This special live stream session will be live to the public on Friday, November 12th, at 2:30 pm EST.

Come with your questions in hand, and we will See you then!