pureMix
Live

-Live Q&A With Joel Hamilton
Please login in order to watch the show!
Friday, February 7th @ 1pm EDT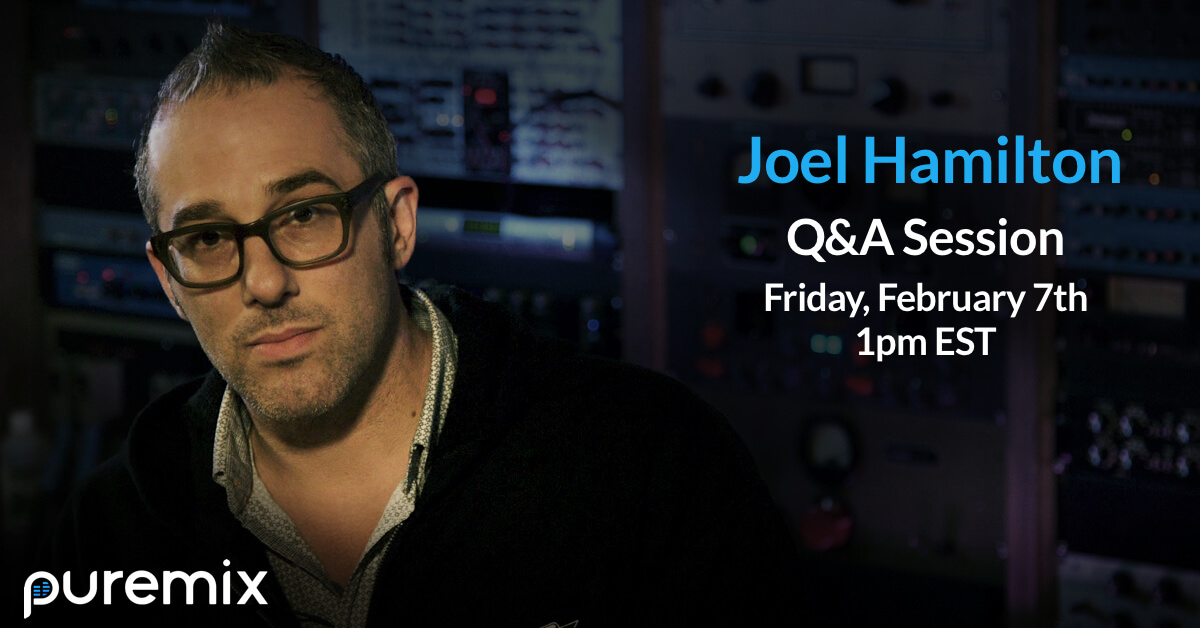 Producer, Engineer and Mixer Joel Hamilton
Ask Your Questions
This is a special opportunity to ask Award Winning Producer, Engineer, and Mixer, Joel Hamilton ANYTHING!

Over Joel's already impressive career, he has helped artists like Highly Suspect, Pretty Lights, Tom Waits, Iggy Pop and more craft their music using his production skills and hybrid approach to record production.

In addition to making records, Joel also appeared as the host of the Spotify/Bose produced web series named "Art Of Sound", which focuses on the connection between the physical, technical and emotional sides of music and sound. When he is not creating chart-topping hits with other artists, he performs as a musician with the band Book of Knots.

To wrap up our latest mixing contest featuring "My Name Is Human" by Highly Suspect, we will be asking Joel Hamilton your questions about the mix of "My Name Is Human", his career, working with the wide range of artists in his discography, announcing the winners of the mixing contest and discussing their mixes as well as anything else you can come up with!

Ask questions and get answers.

This Q&A session will be streaming live to the public.

Submit your questions here or come with your questions in hand on Friday, February 7th at 1 pm EST.

See you then!
- or -
Ask Your Questions on Facebook