pureMix
Live

-Mixerman Eric Sarafin Q&A
Please Login and Watch Eric's Live Stream
Time To Login!
Friday, November 30th @ 1pm EST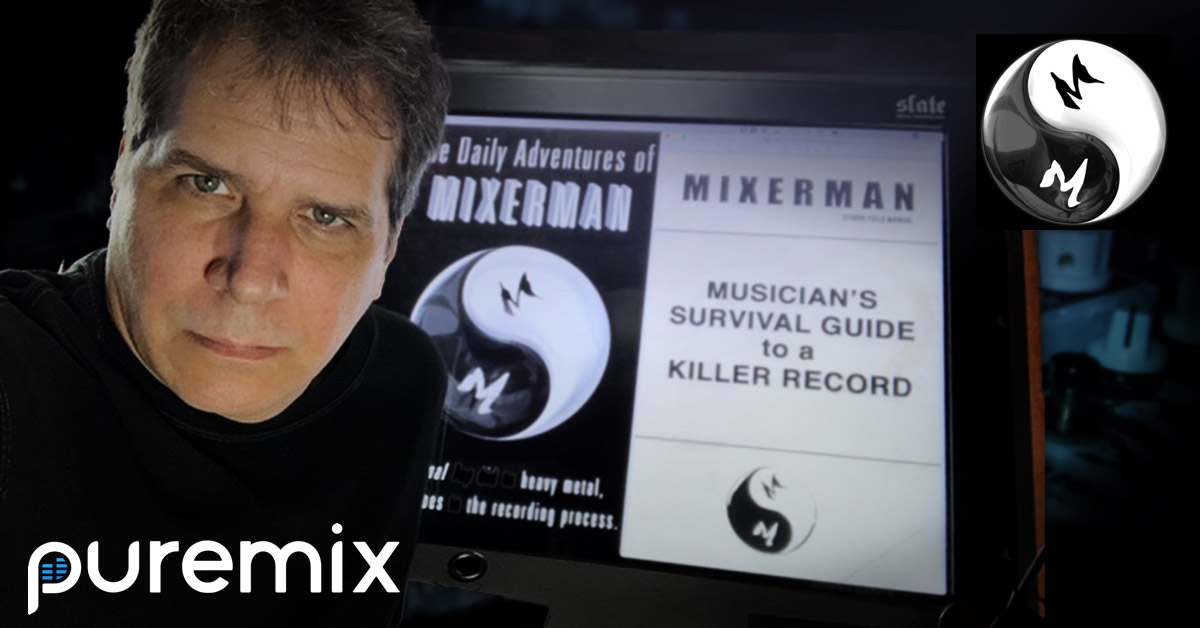 Award Winning Author, Mixing Engineer, And Producer, Eric Sarafin AKA Mixerman
Ask Your Questions
All pureMix Members have a special opportunity to ask Award-winning Author, Engineer, and Producer Eric Sarafin, ANYTHING!

Eric Sarafin has worked with The Pharcyde, Tone Loc, Ben Harper, Lifehouse, Nine Days, Barenaked Ladies, Amy Grant, and Foreigner, just to name a few. In addition to making records with superstars, Eric, AKA Mixerman also authored the famous "Daily Adventures Of Mixerman" as well as his new book "Musician's Survival Guide To Making A Killer Record".

Ask questions and get answers.

This Q&A session will be streaming live and will be available to the public

Be sure to check out Eric's books and come with your questions on Friday, November 30th at 1 pm EST.
- or -
Ask Your Questions on Facebook