pureMix
Live

-PureMix Boxing Day Marathon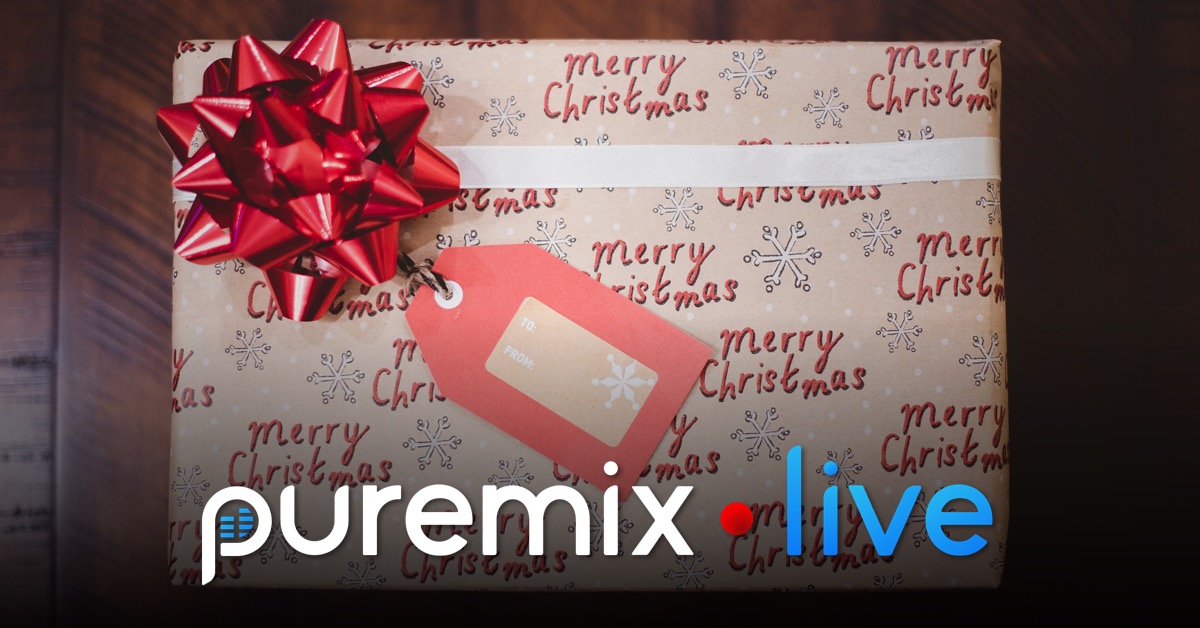 Back-to-Back Tutorials All Day Long
Join us for a special all-day pureMix tutorial marathon.

In the spirit of Christmas, we're giving everyone a chance to watch dozens of our best tutorials back to back. We'll be streaming clips from:

Our most popular full-length tutorials from 2016
Exclusive Pro Member-only mixing technique tutorials
Our most watched free tutorials

Host Ben Lindell will be curating over 8 hours of pureMix tutorials, hand picked and organized to make this the best Christmas present any pureMix fan could ever wish for.

He'll be sharing his favorite videos on:

Mixing Fundamentals
Vocal Mixing Tricks
Analog vs In-The-Box Mixing
Parallel, Multiband and Sidechain Compression
and of course, Cooking
Free Giveaway
Enter to Win a Free Pro Membership
1
Sign up with your name and email to enter to win.
2
Share, Like, Follow, Tweet, etc with your friends to earn bonus entries!
3
The winners will be announced via email tomorrow!
Today's Free Preview Schedule
The pureMix Boxing Day Tutorial Marathon
12.00
All Time Favorites
5 of pureMix's All Time most popular tutorials including:
How to Listen
How to Set Proper Recording Levels
Compression 101
The Best Pro Tools Shortcuts
How to use Beat Detective
13.30
Vocal Mixing Series
We're going from start to finish on a typical vocal chain with
Recording Vocals with 1 Mic
How to EQ Vocals
De-essing Vocals
Transparent Vocal Compression
Creating Space with Reverbs
Using Delays on Vocals
15.30
Ziggy Marley Back To Back
We're checking out how Grammy winner Andrew Scheps mixes Ziggy Marley's Guitars, Keyboards and Background vocals, first on his 2 Neve consoles and then again all in the box with Pro Tools.
16.30
Compression Series
We're going from the basics all the way to advanced compression techniques today:
Fundamentals of Compression
Parallel Compression
Sidechain Compression
How to Use an 1176
Multiband Compression
18.00
Cooking with pureMix
It's dinner time so why not make a 3 course meal with pureMix
French Hot Dog
Quiche
Chocolate Mousse
18.30
Best of 2016
The highlight of the day, we're playing extended segments from 6 of our biggest videos from 2016
Fab Mixing David Crosby
Andrew Scheps Mixing Zac Brown Band
Start to Finish of a Pop Punk Song
Study of EQ Controls
Mark Needham Mixing Imagine Dragons
Mick Guzauski Mixing Pharrell ft. Daft Punk
What are your thankful for this Christmas?