pureMix
Live

-Stem Mastering Seminar With Mike Wells
Saturday May 13th @ 2pm EDT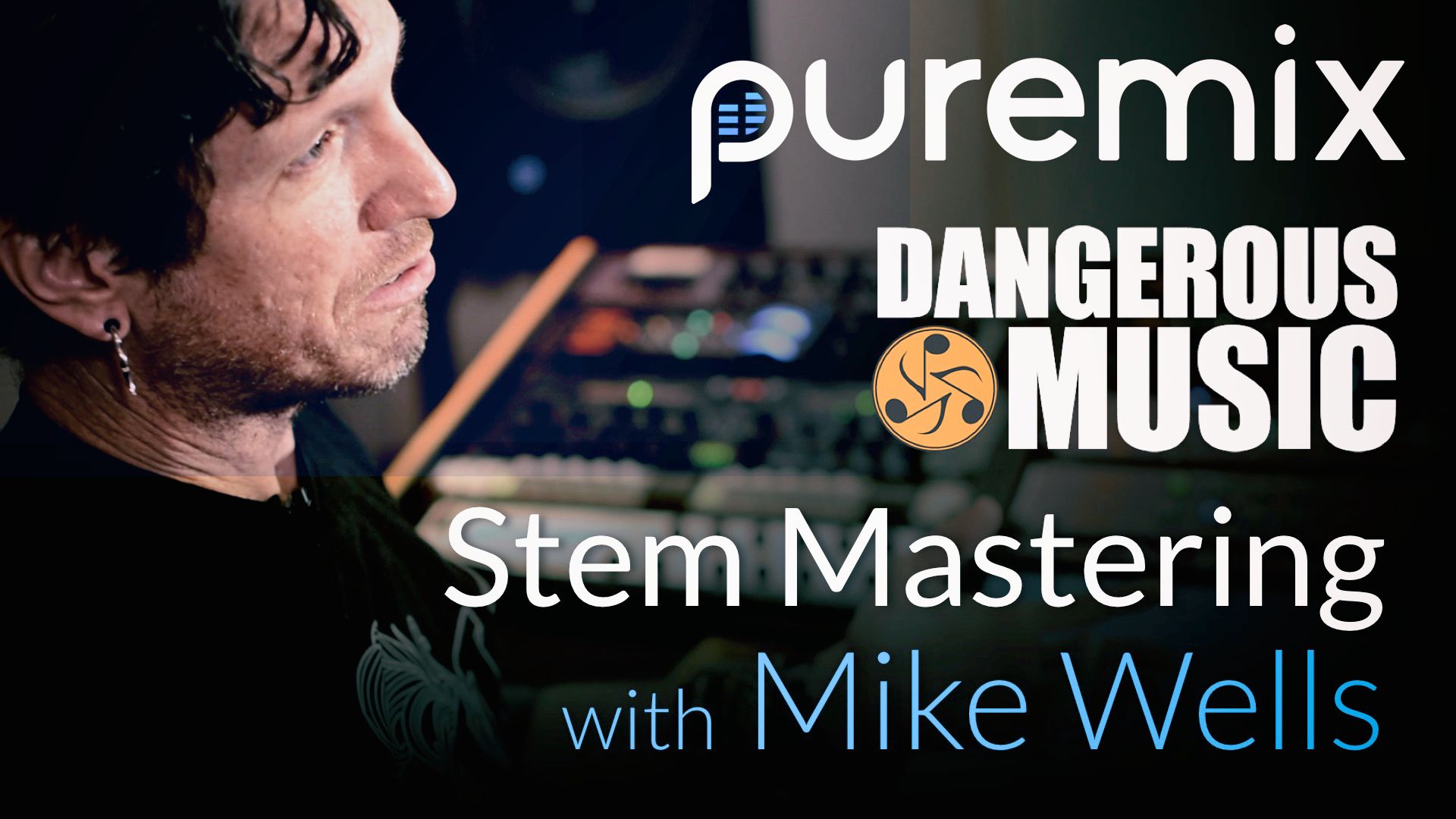 The Entire Stem Mastering Process
Mastering engineers are typically only given a stereo mix to work their magic with but what happens when in the process of fixing the bass tone on a master the vocal or drum sound begins to suffer? You could go back and ask the mixing engineer to do a remix but often an even better solution is to ask for a simple set of stems instead.

With the mix broken down into several manageable pieces, mastering engineers like Mike Wells can now deliver a finished master with enhanced focus, clarity, depth and even more loudness.

Learn the entire stem mastering process and experience for yourself how it can make the mastering process easier and deliver better results for the client.

On May 13th, Mike Wells (Green Day, Prince, Tommy Guerrero, STS9) will be walking us through step by step how he setups his stem masters, teaching us how to prepare for stem mastering and then demonstrating the sonic impact stem processing has on a real world master.

We'll be debuting his new 3 part video series produced by Dangerous Music and he'll be answering questions along the way, going deeper into what it takes to create a successful stem master.

Join us for a fun and informative afternoon of stem mastering with one of the leaders in stem mastering.
Ask Questions, Get Answers