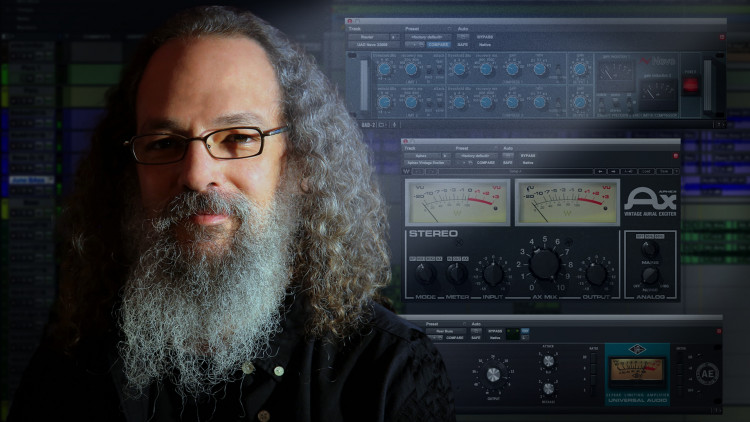 02h 39min
(90)
In 2015, the amazing Andrew Scheps opened the multitrack for Will Knox's "Lifeboats" and took us all the way from hearing the song for the first time to a completed mix with his signature sound imprinted upon it. In addition to a fantastic sounding mix, Andrew delivers some of his most detailed explanations of his famous techniques to date.
In this Episode 4 of the Lifeboats Series, Andrew:
Shows exactly how he sets up every mixing session to look familiar, including his template, groups, VCA's, naming conventions, FX, busing and more.
Gives an in-depth explanation of his famous rear bus technique
Explains how he uses lo-fi to create unique distortion effects
Breaks down his parallel processes such as the "Drums Dirt" bus
Explains how he gets to know the song
Defines "Your Job As The Mixing Engineer" and more...

Watch Andrew Scheps mix Lifeboats, only on puremix.net
Watch the rest of the Lifeboats Series here
Software
Avid BBD Delay
Avid EQ3 7 Band
Avid Lo-Fi
Avid MOD Delay III
Avid Revibe II
Eventide H910 Dual Harmonizer
Fab Filter Pro-DS
Fab Filter Timeless
McDSP Filter Bank F202
Sans Amp
Sonnox Oxford Limiter
Sound Toys Little Microshift
UAD 1176 AE
UAD EL7 Fatso Jr.
UAD EMT 140
UAD Fairchild 670
UAD Neve 33609
UAD Pultec
UAD bx_digital v2
Waves API 560
Waves Aphex Vintage Exciter
Waves CLA-2A
Waves Kramer HLS
Waves L2 Ultra Maximizer
Waves Puigtec EQ
Waves RVOX
Waves Scheps 73
Waves dbx 160
Pro Memembership
Watch all videos for$24.99 / month
Andrew Scheps
Andrew Scheps is a music producer, mixing engineer and record label owner based in the United Kingdom. He has received Grammy Awards for Best Rock Album for his work on Red Hot Chili Peppers' Stadium Arcadium, Album Of The Year for Adele's 21, and also Best Reggae Album for Ziggy Marley's Fly Rasta.
Andrew started as a musician, but found that what he enjoyed most was working behind the scenes. This led him to study recording at the University of Miami. After graduating, he spent some time working for Synclavier, and then on the road with Stevie Wonder (as a keyboard tech) and Michael Jackson (mixing live sound). But he found his home in the studio, and he honed his craft working for producers such as Rob Cavallo, Don Was and Rick Rubin.
Andrew collaborated with Waves in order to create his own line of plug-ins which include the Scheps 73 EQ and the Scheps Parallel Particles.
Andrew is one of the best known mixing engineers in the world, well-known for his Rear Bus mixing techniques that he developed working on his 64 input Neve 8068 console and his love for distortion of any kind. If you are watching pureMix videos you will see that he managed to carry his analog sound signature over to a fully portable digital rig. These days, Andrew mixes completely In The Box as it allows him much greater flexibility and the ability to work on several project simultaneously.
Credits
Beyonce
Lana Del Rey
Red Hot Chili Peppers
U2
Michael Jackson
Green Day
Featured Artists and Musics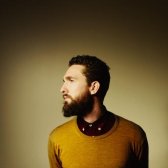 Will Knox

Will Knox is an alt-folk troubadour from Hammersmith, London. Knox has supported artists such as Art Garfunkel, Pete Francis (of Dispatch), and Tyrone Wells. His visionary melodies, hooks, and intricate arrangements create a stunning world where songs may hold shadow and darkness, but there's always light at the end of the tunnel.

?>