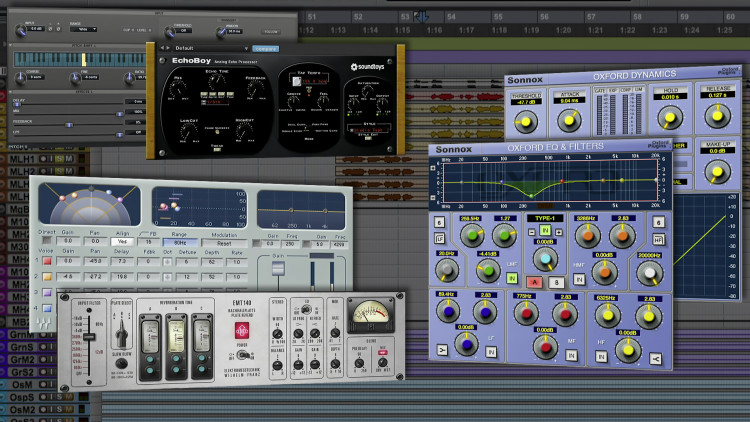 36min
(49)
Stacks on Stacks of Tracks
Now that you've prepared your background vocals the correctly, it's time to mix them.
Background vocals can be the hardest tracks to get just right in mixes. They often disappear into the distance or are awkwardly close to the listener.
In this tutorial Fab Dupont gives you the tricks necessary to nail your background vocal sound.
Join Fab with his in-depth explanations of how to:
Manage the distance of the singer from the microphone
Understand masking problems
Move the background vocals from front to back in your mix
Decide on their stereo panning to improve cohesion
Enhance with pitch tricks and other special effects
Avid: Pitch
Sonnox: Oxford EQ and Dynamics
Universal Audio: UAD EMT 140 Plate
Soundtoys: Microshift
Waves: Doubler 4
Banda Magda - El Pescador on iTunes or Spotify
Pro Memembership
Watch all videos for$24.99 / month
Fab Dupont
Fab Dupont is a Grammy winning NYC based record producer, mixing/mastering engineer and co-founder of pureMix.net.
Fab has been playing, writing, producing and mixing music both live and in studios all over the world. He's worked in cities like Paris, Boston, Brussels, Stockholm, London and New York just to name a few.
He has his own studio called FLUX Studios in the East Village of New York City.
Fab has been nominated for Grammys 6 times, including two Latin Grammys and has received many other accolades around the world, including Victoires de la Musique, South African Music awards, Pan African Music Awards and US independent music awards.
Credits
David Crosby
Queen Latifah
Jennifer Lopez
Mark Ronson
Les Nubians
Toots And The Maytals