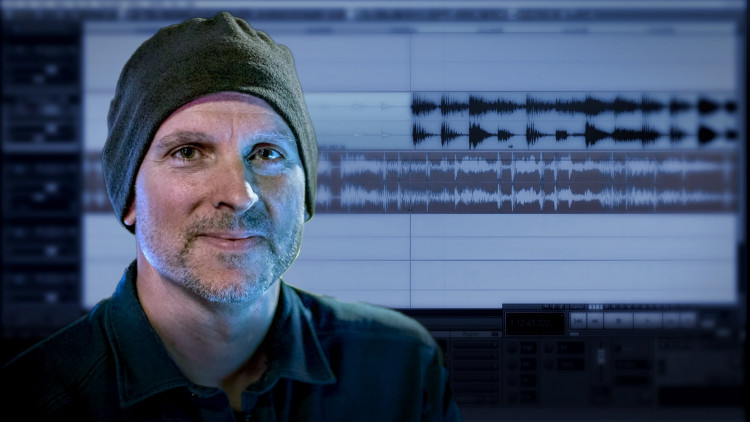 34min
(122)
As one of the most in-demand mastering engineers in the world, Brian Lucey works with musicians of every level, from bedroom projects, to top charting records from world-renowned artists such as: Depeche Mode, The Black Keys, Arctic Monkeys Liam Gallagher, Royal Blood, Marilyn Manson, and even movie soundtracks, such as "The Greatest Showman" which went to #1 in over 70 countries.
In this pureMix.net exclusive, Grammy Award Winning Mastering Engineer, Brian Lucey, discusses his philosophy to mastering, where it fits in the production process and how he approaches his art to establish a connection between the artist and the audience that has an immediacy and timeless result.
Brian discusses:
The

Seven Step Production Process

His

highly customized

and

tailored mastering chain

How to

choose

and

utilize reference tracks
Key tips

to

improving your room's acoustics

and

placing monitors

for a sound that is

tailored to

the way

you hear music.

Watch Brian Lucey break down his philosophy and techniques, only on pureMix.net
Hardware
Mytek 8x192 DA
Focusrite Blue 315 MkII
Elysia Alpha 
Fairman TMEQ
Pacific Microsonics AD
Waves L2 Limiter
Crane Song HEDD
Bricasti M1
Software
Pro Memembership
Watch all videos for$24.99 / month
Brian Lucey
Award-winning Mastering Engineer Brian Lucey is one of the most prominent Industry Engineers and has worked with renowned artists such as Depeche Mode, The Black Keys, Arctic Monkeys Liam Gallagher, Royal Blood, Marilyn Manson, "The Greatest Showman" and more.
He is well-known for his philosophical approach to mastering, mainly focusing on emotions, feelings and how your body responds to the sound.
Brian believes that mastering is an important part of the music creating process and that it should have an immediate impact on the listener while also maintain a timelessness aspect, that "the world will judge us by forever".
If you've watched Brian's video on pureMix, you will understand that a great mastering engineer knows how to combine subtle technical moves in order to deliver the artist's music to the world in the best possible format.
Credits
The Black Keys
Liam Gallagher
Shania Twain
Depeche Mode
Lucinda Williams