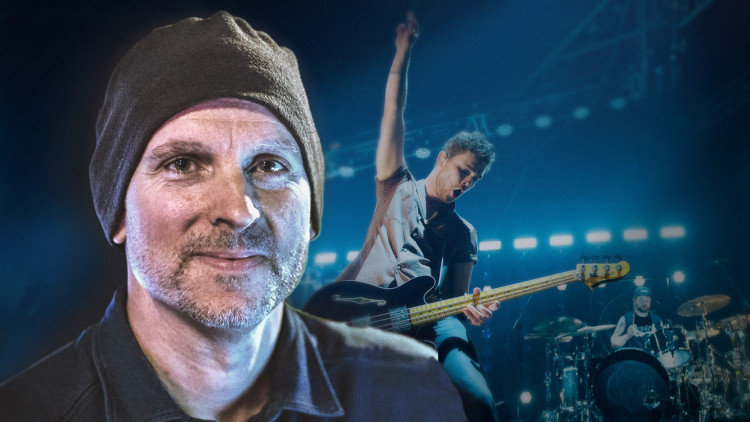 01h 13min
(58)
In this pureMix Exclusive tutorial, Grammy Award Winning Mastering Engineer, Brian Lucey, opens the original mastering session for Royal Blood's hit record, "How Did We Get So Dark?" and re-masters it from start to finish; discussing every step of the process from both technical and philosophical points of view, breaking down his workflow in Sequoia, as well as his carefully curated collection of analog mastering gear.
Learn how Brian:
Edits the heads and tails of tracks.
Treats the record as a body of work, creating cohesion from the first track to the last.
Uses corrective linear phase EQ to shape mixes in relation to each other across the span of the record.
Gain stages his analog chain.
Determines the proper balance of low end between Mid and Side information.
Uses his modified Focusrite Blue 315 MkII EQ, Fairman TMEQ (Tube EQ), Elysia Compressor, and Crane Song Hedd to create the tone of the record.
Adds limiting and saturation to add dimension and character to the master.
Establishes artistic consistency both in tone and volume throughout the record.
Compares the demonstrated masters in the video to the original record.
This is a unique chance to learn Brian's personal mastering techniques and watch him work in the flow as he masters one of rock's largest records in the past decade.
Want to learn more with Brian? Check out his Mastering Philosophy And Techniques video
Hardware
Mytek 8x192 DA
Focusrite Blue 315 MkII
Elysia Alpha 
Fairman TMEQ
Pacific Microsonics AD
Waves L2 Limiter
Crane Song HEDD
Bricasti M1
Software
Pro Memembership
Watch all videos for$24.99 / month
Brian Lucey
Award-winning Mastering Engineer Brian Lucey is one of the most prominent Industry Engineers and has worked with renowned artists such as Depeche Mode, The Black Keys, Arctic Monkeys Liam Gallagher, Royal Blood, Marilyn Manson, "The Greatest Showman" and more.
He is well-known for his philosophical approach to mastering, mainly focusing on emotions, feelings and how your body responds to the sound.
Brian believes that mastering is an important part of the music creating process and that it should have an immediate impact on the listener while also maintain a timelessness aspect, that "the world will judge us by forever".
If you've watched Brian's video on pureMix, you will understand that a great mastering engineer knows how to combine subtle technical moves in order to deliver the artist's music to the world in the best possible format.
Credits
Lizzo
Post Malone
Michael Bublé
Shania Twain
The Black Keys