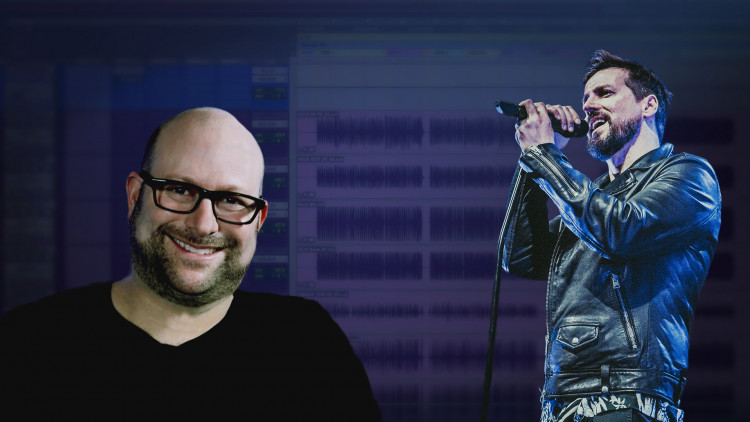 04h 15min
(34)
Brian Moncarz is a Billboard charting and award-winning Producer and Mixing engineer who has produced records for some of the biggest rock bands of today. See how he uses his custom mixing template and a creative workflow to quickly set up a massive mix of the modern rock hit "Drop Me In The Water" from Our Lady Peace.
Learn how Brian works on each element of the mix with full transparency and detailed descriptions, teaching you every aspect of his mixing process all the way from the plugins he chooses to why he tweaks the parameters he does, explaining his intention at every step along the way.
In this 4 hour tutorial, learn how Brian:
Develops a clear vision for the mix
Chooses between his mix bus chain A and B
Creates a massive sounding drum kit with texture
Layers in drum samples to augment the acoustic kit
Blends multiple synthesizer layers with thick and powerful guitars
Uses automation to create dynamics and add life to the mix
This is a unique chance to learn Brian's personal mixing techniques, methods and all the tricks he used to mix a hit song and then apply them to your own mixes!
PLUS you get access to the raw stems from the original session to practice and perfect all of the tips and techniques you'll pick up from Brian Moncarz and Our Lady Peace. Explore the tracks on your own!
Please note: stem files are truncated and contain the un-mixed and consolidated wav files for every track in the original session from the intro to the 2nd verse.
Want to learn more with Brian? Check out his Mixing Template And Workflow Video
Avid Dyn 3 Expander/Gate
Avid EQ3
Avid Heat
Brainworx bx_digital V2
Eventide Omnipressor
Fab Filter PRO-L2
Ghz Vulf Compressor 3
Maag EQ4
McDSP MC303
Over Loud Dopamine
Oxford Inflator
PSP Echo
Phoenix II Tape Emulation
Pultec EQP-1A
SPL Transient Designer
Sans Amp
Sound Toys Decapitator
Sound Toys Devil-Loc
Sound Toys Radiator
UAD 1176LN
UAD AMS RMX16
UAD ATR-102
UAD Cooper Time Cube
UAD EMT 140
UAD EP-34 Tape Echo
UAD Fairchild 670
UAD Manley Massive Passive EQ
UAD Neve 1073
UAD Neve 33609
UAD Studer A800
Valhalla Room
Waves APR 550A
Waves CLA-2A
Waves CLA-3A
Waves CLA-76
Waves MannyM Reverb
Waves Puigtec EQP-1A
Waves RBass
Waves REQ 6
Waves RS56
Waves SSL E-Channel
Waves Scheps 73
Pro Memembership
Watch all videos for$24.99 / month
Brian Moncarz
Based out of Chalet Studios just outside of Toronto, producer/mixer Brian Moncarz lives to record and mix both major label and indie bands and artists including The Tea Party, Our Lady Peace, The Trews, Circa Survive, which landed a Billboard Modern Rock/ Alternative #1 hit, Fantastic Negrito, Ian Moore, Neverending White Lights featuring Hot Hot Heat, Bleeker, Moneen, and The Proud Sons. 
Moncarz is proud of his association with producers Bob Ezrin and David Bottrill. Through years of working side-by-side with both masters, Moncarz has honed his craft: simply put, making great records. 
Brian is currently mixing new music for The Tea Party, their latest single "Black River," mixed by Moncarz, reached #2 on the Canadian Active Rock Radio Charts. Moncarz is also in the studio producing/mixing new music for Ferraro (Warner) and The Proud Sons (Coalition).
Previously, Brian mixed Our Lady Peace's single, "Drop Me In The Water," which spent 15 weeks in the Top Five at Active Rock Radio in Canada.
Credits
Alice Cooper
Our Lady Peace
Circa Survive
The Tea Party
Featured Artists and Musics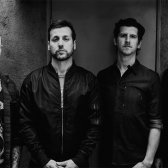 Our Lady Peace

Our Lady Peace was one of the most successful Canadian bands of the post-grunge era, issuing platinum-selling album after platinum-selling album while also enjoying modest acclaim in America. The group formed at the University of Toronto in 1992, where vocalist Raine Maida and guitarist Mike Turner (a British expatriate) first banded together under the name "As If". They later recruited bassist Chris Eacrett and jazz drummer Jeremy Taggart, and the quartet changed its name to Our Lady Peace in tribute to a Mark Van Doren poem. After partnering with the Canadian branch of Sony Records, Our Lady Peace released 1995's Naveed, a strong debut album that sparked the modern rock hit "Starseed."

?>