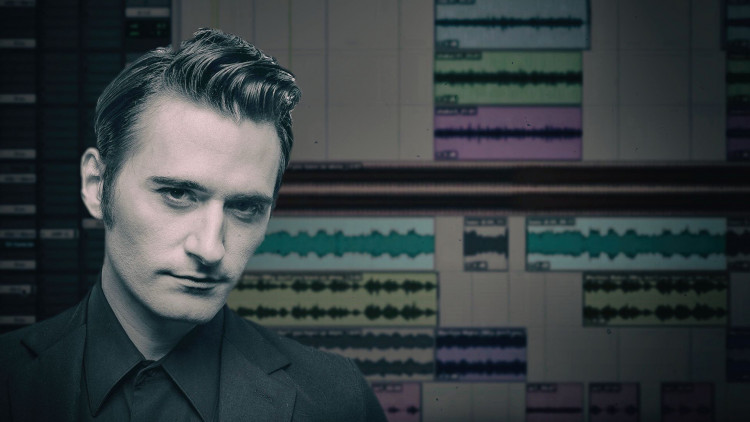 01h 51min
(47)
In this full-length mixing tutorial, Grammy winner Darrell Thorp teaches you all of the tricks and techniques he uses to help enhance dream-pop indie rockers Future Elevators from a creative and raw production to a finished and exciting mix.
See how Darrell combines bold decisions and simple tweaks that stay true to the artist's vision and also add a layer of details that give the mix the perfect amount of polish.
Darrell explains his unique mixing philosophy and unorthodox techniques that help him create killer sounding mixes including:
Extracting the maximum amount of tone from the drums to support the guitars and other instruments
Adding low end and fixing a flat kick drum sound
Fixing a wooly and boomy sounding bass tone with an innovative EQ plugin
Metering and maintaining headroom in a dense mix
Applying in-the-box mix bus compression and EQ
Working with multiple layers of keyboards and guitars and getting a clear and punchy sound from each instrument
Tweaking his listening volume for the ideal monitoring at each stage of the mix
Fixing harshness with multiband compression
Session setup and how to begin each mix with an open mind
Gain staging tracks to optimize for later adding automation and plugins
Watch and learn as Darrell works on the mix from start to finish and then download the complete multitrack stems and practice mixing the song for yourself!
Avid D-Verb
Avid DYN3 Compressor /. Limiter
Avid EQ III
Avid Trim
Bomb Factory BF-76
Fabfilter Pro-DS
Fabfilter Pro-MB
Fabfilter Pro-Q2
Slate VBC Rack
Sound Radix Surfer EQ
UAD API 550A
UAD Ampex ATR-102
UAD EP-34 Tape Echo
UAD Fairchild 660
UAD Fatso Jr
UAD Lexicon 224
UAD Little Labs VOG
UAD Neve 1073
UAD SSL E Channel
UAD Teletronix LA-2
UAD UA 1176
UAD dbx 160
Vahalla Vintage Verb
Pro Memembership
Watch all videos for$24.99 / month
Darrell Thorp
Darrell Thorp is a nine-time Grammy Award winning engineer. Darrell started as a guitar player before joining the navy for 4 years, then enrolled to the Conservatory of Recording Arts and Sciences in Arizona. He finally stepped into the music world by working as an assistant in some of L.A.'s prestigious studios such as Track Record, Conway and Ocean Way studio.
Darell has worked with artists of great renown such as OutKast, Radiohead, Nigel Godrich, Paul McCartney, Foo Fighters, Beck, Ray Charles, Goo Goo Dolls, Switchfoot, Molotov and contributed to many multi-platinum records. Darrell now works at his own studio called 101 Recording in LA on an API 1604 console with a hybrid digital / analog setup.
You can watch Darrell's work on pureMix with indie artists like Foster the People and Future Elevators and see how he gets this modern rock sound you hear every day on the radio.
Credits
Beck
Radiohead
P!nk
Paul McCartney
Switchfoot
Nigel Godrich
Featured Artists and Musics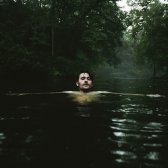 Future Elevators

Michael Shackelford first wrote down the words "FUTURE" and "ELEVATORS" a few years ago on a rough instrumental demo. Recorded at his home studio outside of Birmingham, Alabama, the music never grew into a finished song, but that simple, surprisingly evocative phrase stuck with the multi-instrumentalist. It's an apt phrase for one of Birmingham's most original musical acts. Like Roald Dahl's fictional creation, Shackelford—the group's founder, mainstay, and guiding creative force—is something of a pop confectioner who thinks up impossible sounds and makes them a reality. His self-titled debut as Future Elevators expertly mixes whimsy and gravity, the fantastical with the everyday. Even as he grounds his lyrics in real-world issues, Shackelford fills his songs with new and improbable combinations of familiar sounds: the jagged pastoral folk of "Alabama Song," the Rube Goldberg blues riffs of "Machine Maker," the retro-futuristic r&b of "Modern World," the warm drone of the ten-minute instrumental closer "Aphrodite."

?>