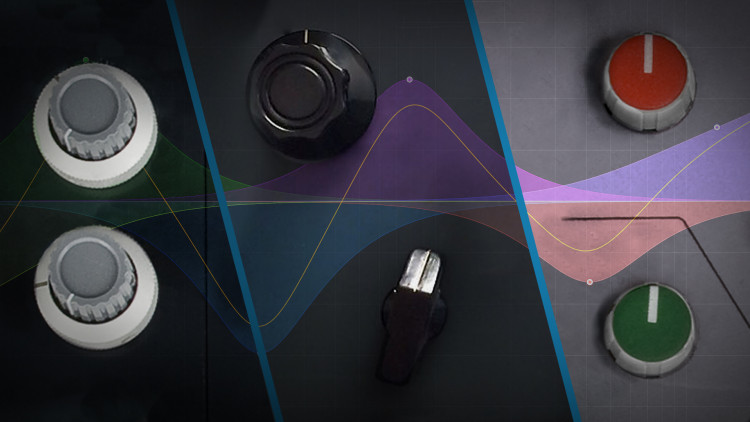 01h 11min
(167)
Go Deep Into EQ Theory and Techniques
The most commonly used tool in an audio engineer's toolkit is the venerable equalizer (EQ). Over the years, EQs have become a powerful creative tool and the most fundamental mixing and mastering device every engineer has at their disposal.
In part 1 of the series, The Study of EQ Controls, Grammy winner Fab Dupont teaches you what each knob's function does, and in this tutorial, he dives even deeper to teach how and when to skillfully apply any type of EQ.
Learn tricks and techniques that will help form or refine the foundation of how you approach EQing your mixes and masters.
Over the course of this hour-long tutorial, Fab Dupont explains:
The history of EQ choices and how they've evolved over the decades
How to recognize the sonic differences between analog and digital EQs
Learn to master the subtle differences between types of EQ and know when to best apply
Compare several common EQ topologies including Pultec, Neve, SSL
The classic boost + cut trick on the Pultec
Strategies for using fully parametric EQs without getting lost in endless parameters
Using multiple EQs to achieve a clear and focused mix that doesn't sound like mud
How to compensate for the tone of pieces of gear with transformers, tubes, etc
Find and eliminate frequencies, remove masks from your tracks for clearer and more powerful sounding mixes
Should EQ come before or after compression? Learn to recognize which way is best suited for a mix
How to hear subtle changes in tone to be sure the settings and techniques you're using are helping and not harming your mixes
By mastering these fundamental skills and techniques, you can keep your focus on the music, not the settings.
Hardware EQ
Pultec EQH-2
Neve 31102
SSL Logic FX G383
Plug-ins
UAD Pultec EQP-1A
UAD SSL E Channel Strip
UAD Neve 31102
UAD Helios 69
Avid EQ-III
Flux:: Epure v3
Sonnox Oxford EQ + Filters
Pro Memembership
Watch all videos for$24.99 / month
Fab Dupont
Fab Dupont is an award-winning NYC based record producer, mixing/mastering engineer and co-founder of pureMix.net.
Fab has been playing, writing, producing and mixing music both live and in studios all over the world. He's worked in cities like Paris, Boston, Brussels, Stockholm, London and New York just to name a few.
He has his own studio called FLUX Studios in the East Village of New York City.
Fab has received many accolades around the world, including wins at the Victoires de la Musique, South African Music awards, Pan African Music Awards, US independent music awards. He also has received Latin Grammy nominations and has worked on many Latin Grammy and Grammy-nominated albums.
Credits
David Crosby
Queen Latifah
Jennifer Lopez
Mark Ronson
Les Nubians
Toots And The Maytals