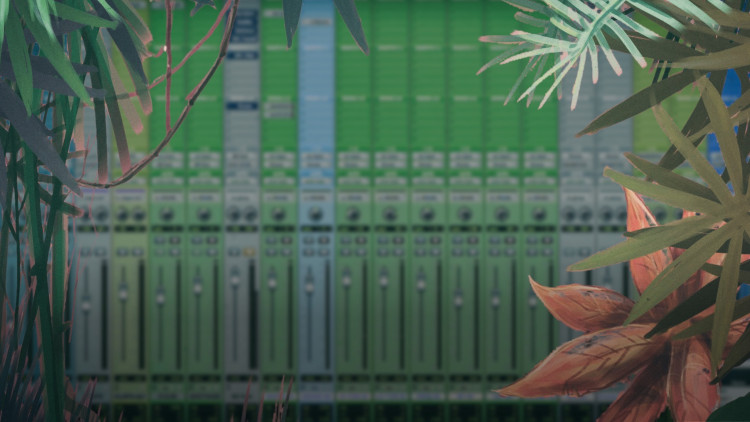 01h 25min
(27)
Learn Production and Mixing Tricks
In this installment of Inside The Mix, Grammy winner Fab Dupont walks you through his entire final mix track by track explaining the complex production and mix process involved in crafting this indie rock track by French rockers Colt Silvers.
Learn how Fab uses clever and practical production and mixing tricks to keep the listener engaged from beginning to end.
Listen to dozens of before and after examples and learn how a top professional mix engineer takes a song from a good sounding demo to an incredible sounding final mix.
In this 1.5 hour long tutorial, Fab teaches you how to:
Take on the role of both a coproducer and mixing engineer
Edit the song structure of the demo to maximize the listener's interest
Crafting a drum vibe that blends together electronic and live drums to enhance the message of the song
Fix an acoustic kick drum sound in the mix without using samples
Sculpt the tone of thick sounding vocals to make room in the mix
Add vocal effects such as slap, reverb, microshift, and more
Remove grain and nastiness from guitars to create a unique tone that works for the track
Make muddy guitar and bass tracks speak and have presence
Shape keyboard and synths so that blend perfectly with guitars
Add layers on layers of parts while giving the mix space to breathe and grow
Setting up stereo bus processing and intentionally clipping the converters
Using analog summing for maximum clarity and headroom
Learn countless production and mixing tricks to spice up the band's demo and create a professionally finished mix.
See what it takes to combine both in-the-box production and live track elements to give the mix sonic definition and creative direction.
Avid Dverb
Brainworx Bx Boom
Dangerous BAX EQ
Massenburg Designworks EQ
Massey Tape Head Saturator
OXFORD Compressor/Limiter
OXFORD Gate/Expander
OXFORD Inflator
Sonnox Oxford EQ
Soundtoys Decapitator
Soundtoys Devil Loc Deluxe
Soundtoys EchoBoy
Soundtoys Filterfreak
Soundtoys Little Microshift
Soundtoys Panman
UAD AMS RMX 16
UAD Buss Compressor
UAD Dbx 160
UAD EMT 140
UAD EMT 250
UAD Fatso
UAD Lexicon 224
UAD Little Labs IBP
UAD Marshall Amp
UAD Maximazer
UAD Pultec EQ
UAD SPL Transient Designer
UAD SPL Vitalizer MK2-T
UAD Studer A800
UAD UA 1176
UAD UA 1176LN
Waves RBass
XILS DeeS
Pro Memembership
Watch all videos for$24.99 / month
Fab Dupont
Fab Dupont is an award-winning NYC based record producer, mixing/mastering engineer and co-founder of pureMix.net.
Fab has been playing, writing, producing and mixing music both live and in studios all over the world. He's worked in cities like Paris, Boston, Brussels, Stockholm, London and New York just to name a few.
He has his own studio called FLUX Studios in the East Village of New York City.
Fab has received many accolades around the world, including wins at the Victoires de la Musique, South African Music awards, Pan African Music Awards, US independent music awards. He also has received Latin Grammy nominations and has worked on many Latin Grammy and Grammy-nominated albums.
Credits
David Crosby
Queen Latifah
Jennifer Lopez
Mark Ronson
Les Nubians
Toots And The Maytals
Featured Artists and Musics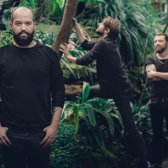 Colt Silvers

Eternal unshaven kidults playing hide and seek at the frontier between the organic and the synthesis, the three boys in COLT SILVERS create their own intense sound, made of bright pop intervals and silky electronic layers, spangled here and there with angelic voices.

?>