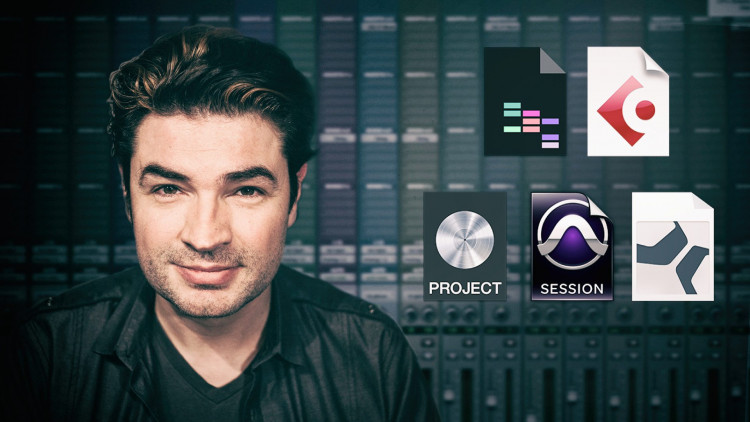 53min
(71)
Make Any Session Feel Like Home
Starting every mix from scratch wastes hours of precious mixing time and keeps you from creating consistent sounding mixes. The key to efficient and creative mixing is to create a mixing template system that sets you up for success on every mix.
If you're an engineer looking for a helpful starting point to use on all of your mixing session Grammy winner Fab Dupont's mixing template is a great place to start.
Learn how Fab created a flexible and powerful mixing system that is optimized for modern music productions. The routing and effects that Fab uses as his starting point for mixes gives him the flexibility to work both in the box as well as with analog summing with no added hassle.
See how a professional mixing engineer utilizes advanced routing, effects sends, stem aux tracks, VCA groups, and master faders along with default plugin settings that save time and make getting a great sounding mix easy.
Fab shows you his entire mixing template setup using both 3rd party plugins and also the built in plugins. His mixing template is filled with clever tricks and effects presets that give you simple methods to accomplish complex mixing tasks in seconds.
After watching Fab explain his template in detail, you can then download his template for:
Pro Tools,
Logic,
Studio One,
Cubase,
Ableton
.
Use or adapt Fab's mixing system for yourself and get better sounding mixes every time.
Avid Channel Strip
Avid D-Verb
Avid D3 Expander/Gate
Avid Distortion
Avid Dyn3 Compressor / Limiter
Avid EQ3 
Avid Ensemble
Avid Filter Gate
Avid Mod Delay III
Avid Pro Expander
BF-76
Fabfilter Pro Q-2
Pultec Pro Legacy
Sonnox Oxford Dynamics
Sonnox Oxford EQ
Sonnox Oxford Limiter
Sound Toys Echo Boy
Sound Toys Effect Rack
Sound Toys Micro Shift
Tape Head
UAD 1176LN
UAD Lexicon 224
UAD NEve 33609
XILS DeeS
Pro Memembership
Watch all videos for$24.99 / month
Fab Dupont
Fab Dupont is an award-winning NYC based record producer, mixing/mastering engineer and co-founder of pureMix.net.
Fab has been playing, writing, producing and mixing music both live and in studios all over the world. He's worked in cities like Paris, Boston, Brussels, Stockholm, London and New York just to name a few.
He has his own studio called FLUX Studios in the East Village of New York City.
Fab has received many accolades around the world, including wins at the Victoires de la Musique, South African Music awards, Pan African Music Awards, US independent music awards. He also has received Latin Grammy nominations and has worked on many Latin Grammy and Grammy-nominated albums.
Credits
David Crosby
Queen Latifah
Jennifer Lopez
Mark Ronson
Les Nubians
Toots And The Maytals