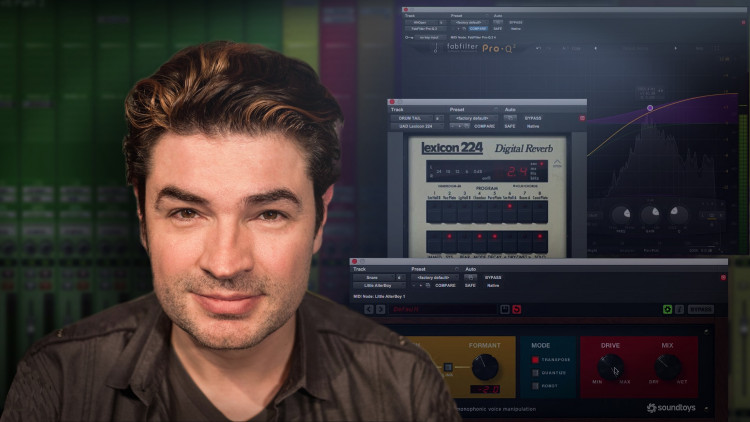 02h 17min
(36)
TMBOY is an electronic "shadow pop duo" formed by members Sarah Aument and Will Shore. Their music has an organic feel, courtesy of Shore's live vibraphone performances, mixed with elements of house and techno which serve to amplify the emotion in Sarah's lyrics. Jingle writers by day, indie artists by night, TMBOY's music combines synth elements with irresistible melodies and well-crafted lyrics that capture their audience's attention and won't let go.
In this puremix.net exclusive, Grammy award-winning engineer, Fab Dupont, mixes a single off of their upcoming record called "The Light" and demonstrates how he:
Deals with a troublesome snare drum using techniques like pitch shifting, distortion, and transient design.
Uses metering and gain staging techniques to set himself up for delivering to streaming platforms.
Balances multiple bass synth patches against each other and creates space for each to avoid masking.
Sets up his 2 bus compression to add density and weight to the mix
Uses parallel compression to increase the impact of the drums
Once the mix is complete, Fab recalls the original mix that he did for the record to compare his on the fly, in the box mix to the version that went through multiple recalls and made the record to see which one wins.
Watch Fab Dupont mix the Brooklyn based duo, TMBOY. Only on puremix.net
Software
Avid EQ3 1 Band
Avid Mod Delay III
Fab Filter Pro-Q2
Massey Tape Head
Oxford Dynamics
Oxford Limiter
Oxford Reverb
Oxford Supresser
Softube Active Equalizer
Softube TSAR-1 Reverb
Sound Toys Decapitator
Sound Toys Devil-Loc
Sound Toys Little Alter Boy
Sound Toys Micro Shift
UAD 1176LN Rev E
UAD AMS RMX 16
UAD Dangerous BAX EQ
UAD EMT 140
UAD EMT 250
UAD Lexicon 224
UAD Maximizer
UAD Pultec-Pro Legacy
UAD SSL G Bus Compressor
UAD dbx 160
Waves RBass
Pro Memembership
Watch all videos for$24.99 / month
Fab Dupont
Fab Dupont is an award-winning NYC based record producer, mixing/mastering engineer and co-founder of pureMix.net.
Fab has been playing, writing, producing and mixing music both live and in studios all over the world. He's worked in cities like Paris, Boston, Brussels, Stockholm, London and New York just to name a few.
He has his own studio called FLUX Studios in the East Village of New York City.
Fab has received many accolades around the world, including wins at the Victoires de la Musique, South African Music awards, Pan African Music Awards, US independent music awards. He also has received Latin Grammy nominations and has worked on many Latin Grammy and Grammy-nominated albums.
Credits
David Crosby
Queen Latifah
Jennifer Lopez
Mark Ronson
Les Nubians
Toots And The Maytals
Featured Artists and Musics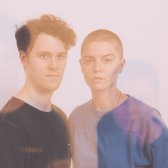 TMBOY is Sarah Aument and Will Shore. Together they create shadowy electronic pop that has an unusually organic feel for music that leans heavily into house and techno. As a songwriter, Aument's vocals expose the difficult process of understanding who she is, while Shore's vibraphone playing and production amplify the emotion in each lyric.

?>