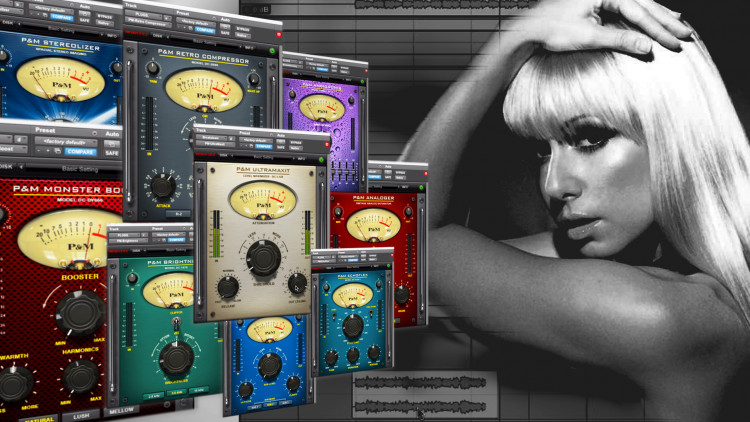 22min
(29)
In less than 25 minutes, Fab Dupont demonstrates a quick but quality mix of an electro-pop song.
Putting himself in a realistic 'end-of-day-let's-quickly-give-the-song-to-the-client' rushing situation, Fab uses essential techniques to wrap up the mix of the song "We Feel So Hot" by Dj Colette as fast as possible. Using only pureMix's partner Plug & Mix plugins, he shows how to save valuable time in the mixing process while never letting the rush step over the quality and accuracy of the final result.
The Plug & Mix plug-ins used in the video:
Analoger
Clarisonix
Classic Phaser
Degradiator
Digital Plate
Distorted
Echoflex
Monster Boost
Retro Compressor
Retro Equalizer
Stereolizer
Ultramaxit
If you would like to know more about DJ Colette, please visit:
Pro Memembership
Watch all videos for$24.99 / month
Fab Dupont
Fab Dupont is an award-winning NYC based record producer, mixing/mastering engineer and co-founder of pureMix.net.
Fab has been playing, writing, producing and mixing music both live and in studios all over the world. He's worked in cities like Paris, Boston, Brussels, Stockholm, London and New York just to name a few.
He has his own studio called FLUX Studios in the East Village of New York City.
Fab has received many accolades around the world, including wins at the Victoires de la Musique, South African Music awards, Pan African Music Awards, US independent music awards. He also has received Latin Grammy nominations and has worked on many Latin Grammy and Grammy-nominated albums.
Credits
David Crosby
Queen Latifah
Jennifer Lopez
Mark Ronson
Les Nubians
Toots And The Maytals