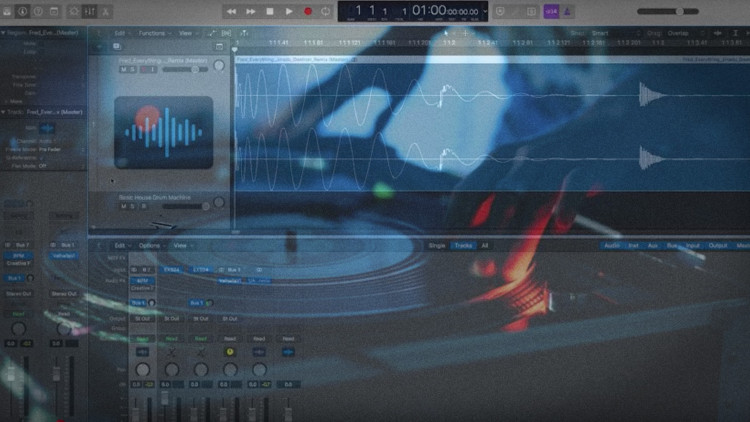 15min
(13)
Fred Everything is known for his diverse, genre-defying, and unique DJ sets across the world. To keep things fresh for every performance, Fred had to come up with a technique that allows him to quickly add excitement within songs through creative arrangement editing as well as composing new instrumental parts to incorporate in his sets on the fly.
In this puremix.net exclusive tutorial, Fred Everything shows you how he:
Finds the tempo of any track in Logic Pro X
Creates unique arrangements and molds tracks to work in the context of his set.
Adds new parts and instruments to songs with ease
Aligns tracks to the grid
And automates plugins, sends and more to create exciting transitions between sections
Learn how to create more interesting DJ edits in your sets from electronic music guru, Fred Everything.
Software
BPM Counter
EXS24
Gain
Sonalksis Creative Filter
UAD Precision Limiter
Valhalla Vintage Verb
Pro Memembership
Watch all videos for$24.99 / month
Fred Everything
French Canadian DJ/Producer Fred Everything is a key player in the world of House Music with two decades in the music business and a discography of more than 200 releases to his credit. Born in Hull and raised in Quebec City, Fred caught the bug early for electronic music in high school, working summer jobs washing dishes to buy his first synths. He then formed a few bands while spending his weekends as the youngest kid in local nightclubs. In the early 90s, he started playing live in raves and clubs across Canada. He was then known simply as "Everything," because of the eclectic nature of his sets, which would include Techno, House, Ambient and even Drum & Bass. A highlight of that period was opening for Sasha at Metropolis in Montreal. Tired of carrying his 909 and 101 around, he started to DJ more actively and changed his name to 'Fred Everything'. A move to the big city of Montreal was the next obvious thing, where he landed a job at the city's legendary Inbeat Record Store. It wasn't too long after, that Fred found himself releasing on some of his favorite labels and touring internationally.
Credits
Lazy Days
Defected
Montreal