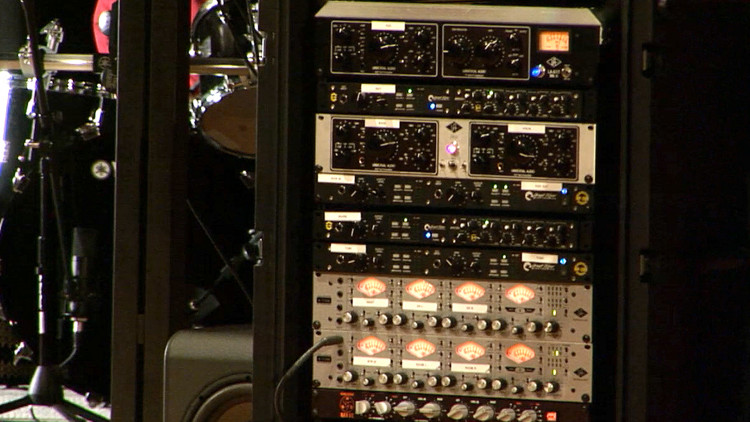 5min
(16)
This is a real-time shoot of a prototypical tracking session, with no smoke or mirrors. Going from scratch to a rough mix in an hour or so with mic choices and placements, preamp choices and mic swapping for tone shaping. All steps are explained and commented.
Tracked with Avid ProTools HD|Native, full line of Royer Ribbon mics and Mojave Condenser mics, UA 4-710, UA610, Great River MP2NV, Great River EQ1-NV preamps and eqs as well as Dangerous Music Monitor ST, Dangerous Music Summing and Focal speakers.
Pro Memembership
Watch all videos for$24.99 / month
Fab Dupont
Fab Dupont is a award-winning NYC based record producer, mixing/mastering engineer and co-founder of pureMix.net.
Fab has been playing, writing, producing and mixing music both live and in studios all over the world. He's worked in cities like Paris, Boston, Brussels, Stockholm, London and New York just to name a few.
He has his own studio called FLUX Studios in the East Village of New York City.
Fab has been nominated for Grammys 6 times, including two Latin Grammys and has received many other accolades around the world, including Victoires de la Musique, South African Music awards, Pan African Music Awards and US independent music awards.
Credits
David Crosby
Queen Latifah
Jennifer Lopez
Mark Ronson
Les Nubians
Toots And The Maytals