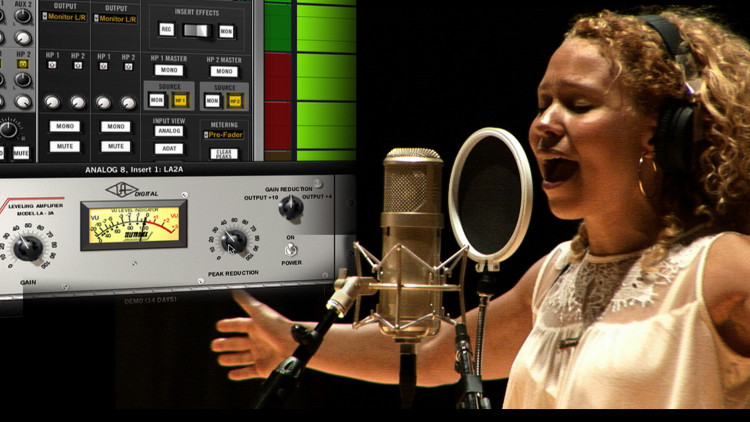 7min
(22)
Once again, the pureMix team performed on the Sweetwater Gearfest theater stage. Fab and Ben recorded The Liza Colby Sound, live, no safety net, showing how to place microphones, use preamps and process audio in real time while recording it.
This is Part 5 of this seminar, dealing with vocal recording.
The band was tracked with a full line of Lauten Audio (Atlantis, Clarion) and Blue (Mouse, Dragonflies, Stage 2 Bottle) microphones, UAD Apollo preamps and plugins, Manley (TNT Cool & Hot Pre, Dual Mono Pre) preamps, Dangerous Bax Eq, monitored through a Dangerous D-box and a pair of Focal Twins 6 and CMS Sub speakers.
Pro Memembership
Watch all videos for$24.99 / month
Fab Dupont
Fab Dupont is an award-winning NYC based record producer, mixing/mastering engineer and co-founder of pureMix.net.
Fab has been playing, writing, producing and mixing music both live and in studios all over the world. He's worked in cities like Paris, Boston, Brussels, Stockholm, London and New York just to name a few.
He has his own studio called FLUX Studios in the East Village of New York City.
Fab has received many accolades around the world, including wins at the Victoires de la Musique, South African Music awards, Pan African Music Awards, US independent music awards. He also has received Latin Grammy nominations and has worked on many Latin Grammy and Grammy-nominated albums.
Credits
David Crosby
Queen Latifah
Jennifer Lopez
Mark Ronson
Les Nubians
Toots And The Maytals