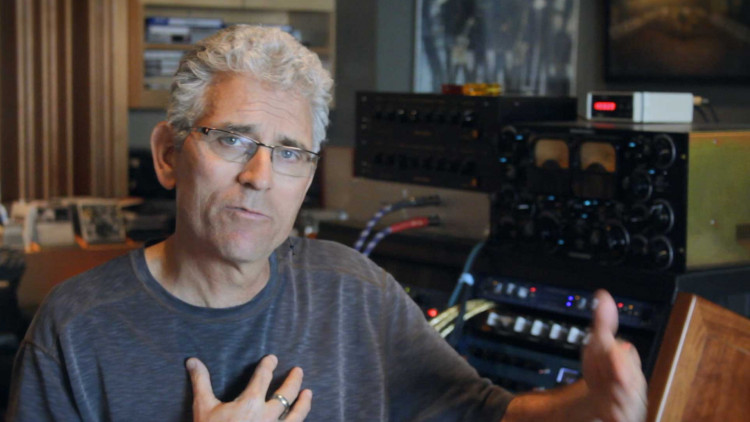 11min
(48)
A couple of years ago, Fab mixed the Kirk Whalum record (that went on to get a couple of Grammy nominations) which was mastered by Greg Calbi, one of the greatest mastering engineers in the world today.
At the time, listening to the mixes, Greg wondered how Fab could have gotten the bottom he got on the record. That was the beginning of Greg's relationship with the Dangerous BAX EQ. A few weeks ago we went with a camera to check on him (and his BAX) on behalf of our friends at Dangerous Music. During the interview he went on about many other things which we found very interesting so we thought we'd share.
Take a few minutes and listen to genuine audio wisdom from one of the few who can speak with a flawless track record.
Pro Memembership
Watch all videos for$24.99 / month
Greg Calbi
Greg calbi, a managing partner and senior mastering engineer at sterling sound, has mastered more than 7,500 albums in his 40 years of mastering.
Greg started his career in 1972 as an assistant studio engineer at the famed Record Plant. Eventually his path led to the mastering room. After only two years as an assistant, he began cutting vinyl for such 70?s classics as John Lennon's "Walls and Bridges", David Bowie's "Young Americans" and Bruce Springsteen's "Born to Run".
Greg joined Sterling Sound at the inception of New York's punk music scene. Greg mastered albums for The Ramones, Television, The Talking Heads and Patti Smith. In the mid 1980?s, after mastering Paul Simon's "Graceland", he began to add jazz and world music to his discography, including artists: Bill Frisell, Joshua Redman, Joe Lovano, Michael Brecker and Branford Marsalis.
Today, Greg Calbi continues to expand his eclectic discography.  Some of the acclaimed recent releases he has worked on include: The National's "Trouble Will Find Me," St. Vincent's "Birth In Reverse," Tame Impala's "Lonerism," Sara Bareilles' "The Blessed Unrest," The Beatles "The U.S. Albums [Boxset]" and Lady Gaga & Tony Bennett's "Cheek to Cheek."
Credits
Bruce Springsteen
John Lennon
Talking Heads
Paul Simon
Sarah McLachlan
David Sanborn