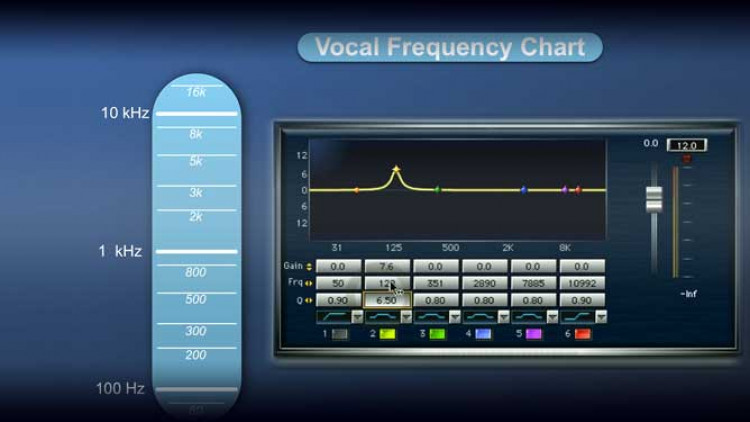 27min
(265)
Equalizer Settings for Mixing Vocals
The singer still tends to be the most important element of a modern pop song, sorry bass players.
Anyone who's ever mixed a record will know how difficult it can be to get a great sounding vocal when it's surrounded by 50 other tracks in the mix.
In this tutorial Fab Dupont gives you all the principles of EQing vocals. He explains his techniques and gives you 3 fascinating examples of how to get pro sounding vocals.
He'll show you how to:
Make precise and gentle moves with EQ
Remove whollyness and extra fat
Fix resonances, notching out offensive frequencies
Dial in a neutral sound on both male and female vocal sounds
Balance functionality and feeling while EQing
The downloadable exercise files contain the instrumental tracks and the vocal tracks Fab used in this video, download them and EQ them yourself.
Pro Memembership
Watch all videos for$24.99 / month
Fab Dupont
Fab Dupont is an award-winning NYC based record producer, mixing/mastering engineer and co-founder of pureMix.net.
Fab has been playing, writing, producing and mixing music both live and in studios all over the world. He's worked in cities like Paris, Boston, Brussels, Stockholm, London and New York just to name a few.
He has his own studio called FLUX Studios in the East Village of New York City.
Fab has received many accolades around the world, including wins at the Victoires de la Musique, South African Music awards, Pan African Music Awards, US independent music awards. He also has received Latin Grammy nominations and has worked on many Latin Grammy and Grammy-nominated albums.
Credits
David Crosby
Queen Latifah
Jennifer Lopez
Mark Ronson
Les Nubians
Toots And The Maytals