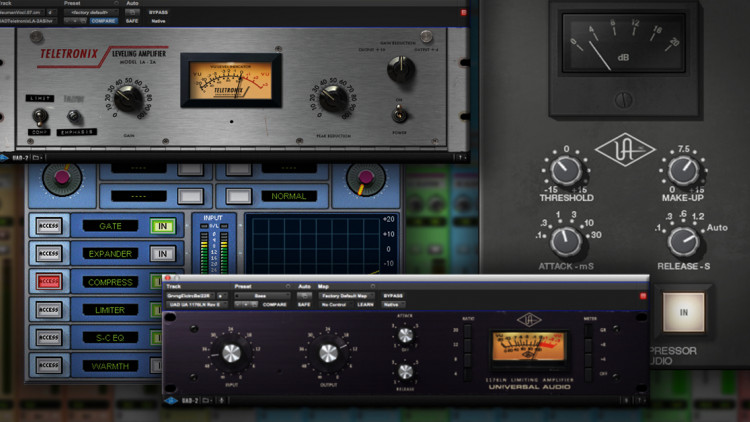 39min
(159)
Can you really hear what your compressor is doing?
In this pureMix.net Exclusive, Fab Dupont returns to the How To Listen Series. This time, It's the Compression Edition.
Compressors are one of the most valuable tools we have as engineers. Offering us the ability to control dynamics and shape the tone and behavior of the source material.
But can you really hear what your compressor is doing?
Over the course of this 40-minute tutorial, Fab will show you how to:
Listen to dynamics not only as levels but as frequency changes
Send elements further back or forward in your mixes to increase depth
Add consistency to drum performances
Identify the behavioral differences between famous compressors.
After teaching you how to hear the differences, Fab will give you a quiz, where you will have to identify the difference between 4 popular compressors on Bass Drums, helping you to add the sonic signature of multiple compressor settings and styles to your sonic memory.
Learn techniques and approaches to compressing vocals, drums, and one of the most overused applications for compressors, 2-Bus Compression; from Fab Dupont.
Software
FabFilter Pro C2
Oxford Compressor
UAD 1176 Rev A
UAD 1176LN Rev E
UAD DBX 160
UAD SSL G Bus Compressor
UAD Teletronix LA-2A
Pro Memembership
Watch all videos for$24.99 / month
Fab Dupont
Fab Dupont is an award-winning NYC based record producer, mixing/mastering engineer and co-founder of pureMix.net.
Fab has been playing, writing, producing and mixing music both live and in studios all over the world. He's worked in cities like Paris, Boston, Brussels, Stockholm, London and New York just to name a few.
He has his own studio called FLUX Studios in the East Village of New York City.
Fab has received many accolades around the world, including wins at the Victoires de la Musique, South African Music awards, Pan African Music Awards, US independent music awards. He also has received Latin Grammy nominations and has worked on many Latin Grammy and Grammy-nominated albums.
Credits
David Crosby
Queen Latifah
Jennifer Lopez
Mark Ronson
Les Nubians
Toots And The Maytals