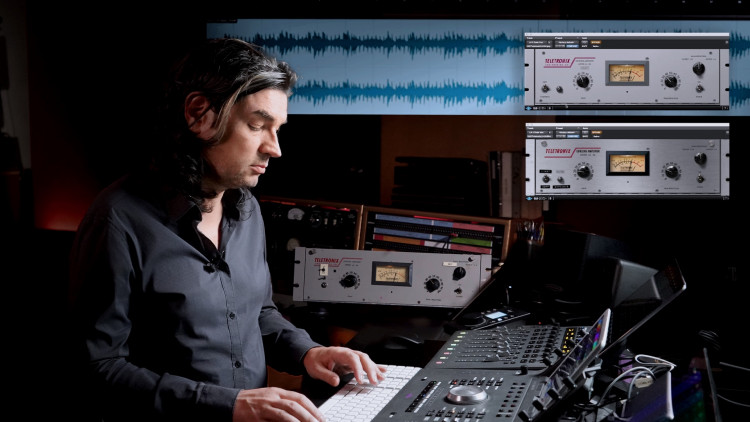 34min
(54)
The Teletronix LA-2A Optical compressor is one of the most venerable pieces of outboard gear in recording history. It has a compression behavior, tone and character that have made it an essential staple for engineers since its release in 1962.
In this puremix exclusive video, world renowned mixing engineer and producer, Fab Dupont, explains what makes the LA-2As compression behavior special, how to listen to the idiosyncrasies of the box, and demonstrates some lesser known features.
Learn how to listen to the Teletronix LA-2A compressor with A/B examples between different plugins and a hardware unit, and discover how to get the most out of this classic in your sessions.
See how Fab Dupont:
Explains how optical compressors work
Breaks down the controls of the LA-2A
Discusses the unique release time characteristics of the LA-2A
Explains the difference between the compress and limit modes
Compares different Universal Audio Plugin emulations to his hardware LA-2A
Explains the emphasis knob and how to use it
Compares the LA-2A with an Oxford compressor to show the differences of an LA-2A
Demonstrates the tone of simply running through the LA-2A without compression
Shows how to use an LA-2A as a 2-bus compressor
Hardware
Plug-ins
UAD Teletronix Gray
UAD Teletronix Legacy
UAD Teletronix Silver
Pro Memembership
Watch all videos for$24.99 / month
Fab Dupont
Fab Dupont is an award-winning NYC based record producer, mixing/mastering engineer and co-founder of pureMix.net.
Fab has been playing, writing, producing and mixing music both live and in studios all over the world. He's worked in cities like Paris, Boston, Brussels, Stockholm, London and New York just to name a few.
He has his own studio called FLUX Studios in the East Village of New York City.
Fab has received many accolades around the world, including wins at the Victoires de la Musique, South African Music awards, Pan African Music Awards, US independent music awards. He also has received Latin Grammy nominations and has worked on many Latin Grammy and Grammy-nominated albums.
Credits
David Crosby
Queen Latifah
Jennifer Lopez
Mark Ronson
Les Nubians
Toots And The Maytals