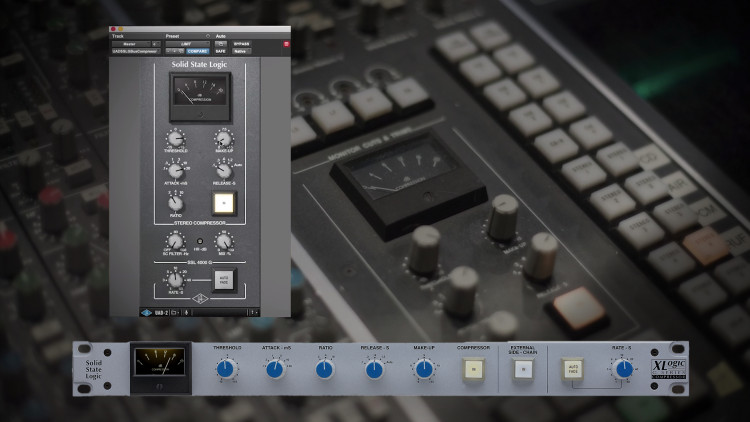 52min
(103)
In the latest edition to our How To Listen series, award-winning engineer Fab Dupont explains one of the most famous compressors of all time, the SSL Bus Compressor.
Known for it's predestined use on the 2 bus of SSL consoles, it was quickly revered by many engineers as the secret glue for mixes. Fast forward 30 years, and there is a myriad of emulations in both the hardware and software domains, and it continues to find it's way on to countless productions.
In this tutorial, Fab explains:
The controls of the SSL Buss Compressor
What an I/O Loop Insert is so that you can hear the tonal impact of going through converters when using hardware inserts
How to calibrate levels when using external hardware for a fair level matched comparison
The effect of Pan Law
Multiple styles of compression on the 2 Bus, Drum Bus, and Synth Bass, giving you a wide range of options with one compressor.
How to listen to the differences between the hardware and different software emulations.
After you have seen the video, download the presets Fab creates in the video and the example files to put what Fab taught you to use.
Learn how to get the most out of one of the most coveted compressors in history, from Fab Dupont. Only on pureMix.net
UAD SSL G Bus Compressor
Process.Audio Decibel
Solid State Logic XLogic G Series Compressor
Pro Memembership
Watch all videos for$24.99 / month
Fab Dupont
Fab Dupont is an award-winning NYC based record producer, mixing/mastering engineer and co-founder of pureMix.net.
Fab has been playing, writing, producing and mixing music both live and in studios all over the world. He's worked in cities like Paris, Boston, Brussels, Stockholm, London and New York just to name a few.
He has his own studio called FLUX Studios in the East Village of New York City.
Fab has received many accolades around the world, including wins at the Victoires de la Musique, South African Music awards, Pan African Music Awards, US independent music awards. He also has received Latin Grammy nominations and has worked on many Latin Grammy and Grammy-nominated albums.
Credits
David Crosby
Queen Latifah
Jennifer Lopez
Mark Ronson
Les Nubians
Toots And The Maytals