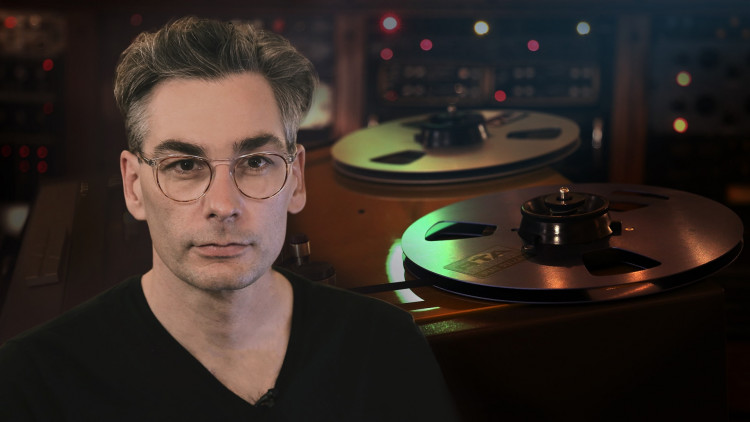 01h 02min
(70)
For many years, tape machines have been coveted as the key to many colorful words associated with the sound of analog recording.
In the latest entry to our How To Listen Series, Fab Dupont and Chris Mara (producer, engineer, and owner of the Nashville based recording studio, "Welcome To 1979") sit down with a Mara Machines JH-110 1/4" and 1/2" machine to run multiple mixes through them for the purpose of quantifying the sound of printing mixes to tape.
The examples chosen for the video represent a wide array of musical genres to help identify which format; digital, 1/2" or 1/4" tape; might be best for each piece of music.
In this video, you will:
Learn What tape machines do to your music
Learn How to align 1/4" and 1/2" tape machines
Compare a digital mix to a 1/4" and 1/2" print from tape machines
Hear the effects of 1/4" and 1/2" tape machines on a variety of genres of music, and learn how to choose the best format for your music.
Pay attention! There will be a quiz at the end of the video to test your listening skills and see if you can identify the sound of each format on the songs heard in the video.
This is a chance to quantify all of the characteristics you hear about analog tape's effect on music for yourself as Chris Mara and Fab Dupont print demonstrate, explain, and give you tips on what to listen for to learn the sound of tape.
Pro Memembership
Watch all videos for$24.99 / month
Fab Dupont
Fab Dupont is an award-winning NYC based record producer, mixing/mastering engineer and co-founder of pureMix.net.
Fab has been playing, writing, producing and mixing music both live and in studios all over the world. He's worked in cities like Paris, Boston, Brussels, Stockholm, London and New York just to name a few.
He has his own studio called FLUX Studios in the East Village of New York City.
Fab has received many accolades around the world, including wins at the Victoires de la Musique, South African Music awards, Pan African Music Awards, US independent music awards. He also has received Latin Grammy nominations and has worked on many Latin Grammy and Grammy-nominated albums.
Credits
David Crosby
Queen Latifah
Jennifer Lopez
Mark Ronson
Les Nubians
Toots And The Maytals