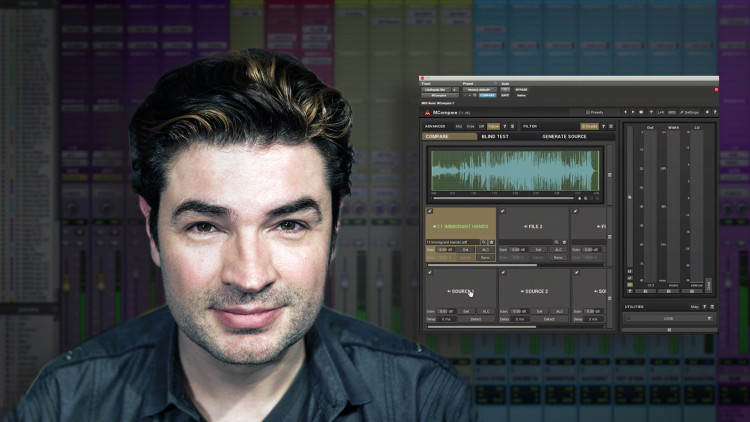 48min
(77)
In general, our ears can be extremely impressionable from day to day. Some days we'll hear a piece of music and think it is dark. The next day, we may feel it's bright. All of this can cause havoc when trying to mix.
Sure, we think we know our speakers and our rooms, but even then it's easy to forget things like "how bright should this be?" "Do I have enough low end in my mix?"
Enter reference mixes. Reference mixes can serve as the roadmap to a great mix, and they can help answer questions when you find your ears feeling confused.
In this pureMix.net Exclusive, Multi Award Winning Engineer, Fab Dupont explains how he uses reference mixes to establish a baseline while he is mixing in different rooms, after long sessions, and as a tool to calibrate his own ears each day.
Fab will explain:
The importance of using a reference mix
How to choose a reference mix
How to use a reference mix
Reference mix workflow
Learn how to find and use your own reference mixes from Fab Dupont, only on puremix.net
MeldaProduction - Mcompare
Dangerous Music - Monitor ST
Pro Memembership
Watch all videos for$24.99 / month
Fab Dupont
Fab Dupont is an award-winning NYC based record producer, mixing/mastering engineer and co-founder of pureMix.net.
Fab has been playing, writing, producing and mixing music both live and in studios all over the world. He's worked in cities like Paris, Boston, Brussels, Stockholm, London and New York just to name a few.
He has his own studio called FLUX Studios in the East Village of New York City.
Fab has received many accolades around the world, including wins at the Victoires de la Musique, South African Music awards, Pan African Music Awards, US independent music awards. He also has received Latin Grammy nominations and has worked on many Latin Grammy and Grammy-nominated albums.
Credits
David Crosby
Queen Latifah
Jennifer Lopez
Mark Ronson
Les Nubians
Toots And The Maytals