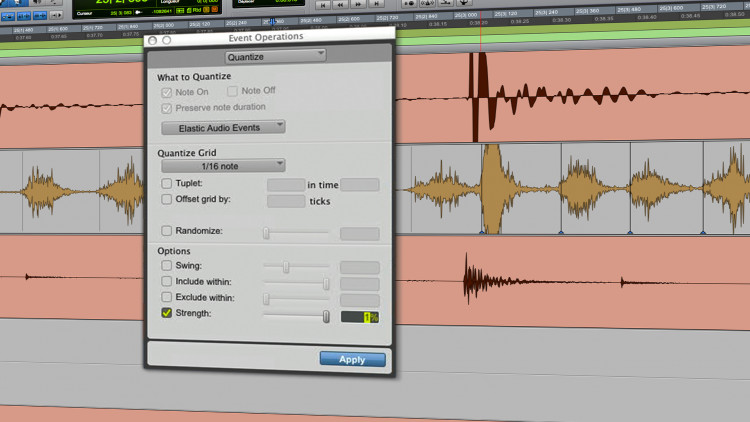 11min
(36)
Warp, Move and Stretch Tracks
Have you ever wondered what the song you recorded would sound like if you could only change the tempo? Ever thought it would be convenient to tighten up performances without having to tediously edit every single note?
In this video, Ben Lindell shows you how you can use Elastic Audio to make changes ranging from subtle to extreme.
You'll learn:
The various types of Elastic Audio algorithms and what they are best suited for
The difference between time and tick based tracks
How to change an audio region from being sample based to tick based
How to avoid audible phase issues that result from multi-mic'd instruments
Essential keyboard shortcuts that speed up your workflow
Tips and tricks for using Warp Markers
How to conserve the original groove of the song while tightening up key elements of the performance
Pro Memembership
Watch all videos for$24.99 / month
Ben Lindell
Ben is a NYC based producer/engineer who has worked with artists from MGMT to Soulja Boy, Bebel Giberto to Lloyd Banks, Ryan Leslie, Olivia, Tony Yayo, Red Cafe, Edie Brickell, Carole Pope and hundreds of other artists from around the world. He grew up in Iowa and then attended the University of Miami.
In addition to being a fantastic musician he is also a tremendous geek when it comes to anything technical, be it software, plug-ins, microphones or outboard gear. It's this marriage of musical creativity and technical know-how that makes him an in demand producer/engineer.
Credits
50 Cent
Soulja Boy
Wale
Kelly Rowland
Chromeo
MGMT