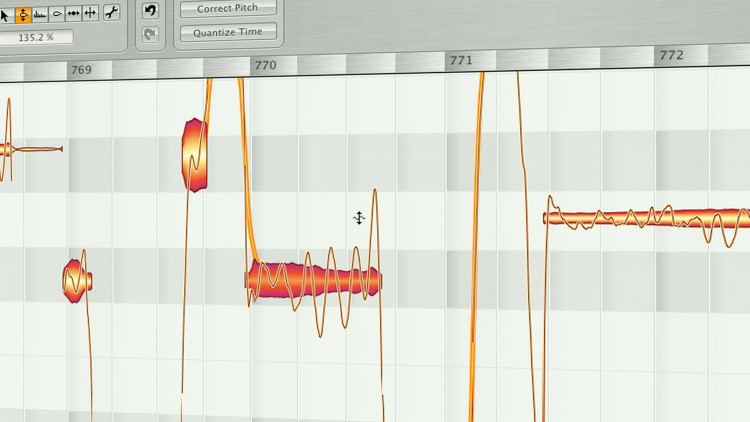 16min
(86)
Learn To Use Melodyne Like a Pro!
Vocals are the heart & soul of a song. Because if this, it is essential that you learn to treat them with the detailed attention they deserve.
Melodyne is a powerful tool that allows you to tweak a singer's (or instrument) performance to a tasteful amount of perfection. But like any powerful tool, it can be confusing and overwhelming. No need to worry, Fab's got your back.
Follow along as he shares his refined approach to using Melodyne in the most musical way possible.
You'll learn:
Melodyne best practices and workflow tips
The importance of retaining the integrity of a singer's performance
How to avoid making a vocal sound sterile and lifeless
Why tuning in solo is a bad idea
What to listen for when deciding what to edit
How to effectively use things like note separation, amplitude tool, pitch modulation, pitch drift, and more!
Addendum: as of Melodyne 2.X+, files are now stored in the session folder.
Pro Memembership
Watch all videos for$24.99 / month
Fab Dupont
Fab Dupont is an award-winning NYC based record producer, mixing/mastering engineer and co-founder of pureMix.net.
Fab has been playing, writing, producing and mixing music both live and in studios all over the world. He's worked in cities like Paris, Boston, Brussels, Stockholm, London and New York just to name a few.
He has his own studio called FLUX Studios in the East Village of New York City.
Fab has received many accolades around the world, including wins at the Victoires de la Musique, South African Music awards, Pan African Music Awards, US independent music awards. He also has received Latin Grammy nominations and has worked on many Latin Grammy and Grammy-nominated albums.
Credits
David Crosby
Queen Latifah
Jennifer Lopez
Mark Ronson
Les Nubians
Toots And The Maytals