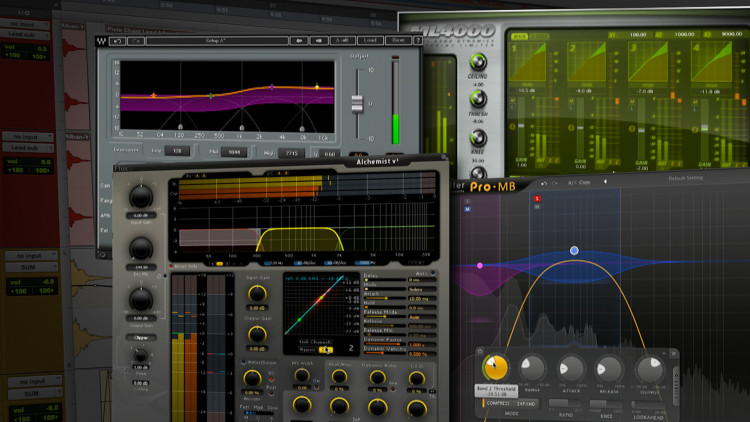 28min
(84)
Learn How The Pros Use Multiband Compressors
WARNING: If you haven't seen The Fundamentals of Compressors and aren't familiar with compressor settings in general, we suggest you watch that one first as this tutorial requires a strong working knowledge of compressors.
Multiband compression is a powerful tool that if used incorrectly can instantly destroy a mix and fool you into thinking your mix sounds radio ready when it actually sounds radio flat.
In this tutorial Fab Dupont dives in deep into dark world of multiband compressors and explains the theory behind these beasts while also showing you how and where to apply these techniques to your own mixes.
Learn from Fab's 4 unique examples:
Removing the boominess from an upright bass
Fixing a poorly recorded singer
Bringing a crushed to death mix back to life
Turning a great mix into a killer master
Watch and learn all the tips and tricks you need to know to be a master of multiband compression. 
This video is part of our ultimate compression bundle. Check it out!
Fabfilter Pro-MB
Waves C4
Flux:: The Alchemist v3
McDSP ML4000
Universal Audio UAD Precision Multiband
Sonnox Oxford EQ
Universal Audio UAD Pultec Pro
By Atoms Moved - Lover You Left Behind
Pro Memembership
Watch all videos for$24.99 / month
Fab Dupont
Fab Dupont is an award-winning NYC based record producer, mixing/mastering engineer and co-founder of pureMix.net.
Fab has been playing, writing, producing and mixing music both live and in studios all over the world. He's worked in cities like Paris, Boston, Brussels, Stockholm, London and New York just to name a few.
He has his own studio called FLUX Studios in the East Village of New York City.
Fab has received many accolades around the world, including wins at the Victoires de la Musique, South African Music awards, Pan African Music Awards, US independent music awards. He also has received Latin Grammy nominations and has worked on many Latin Grammy and Grammy-nominated albums.
Credits
David Crosby
Queen Latifah
Jennifer Lopez
Mark Ronson
Les Nubians
Toots And The Maytals