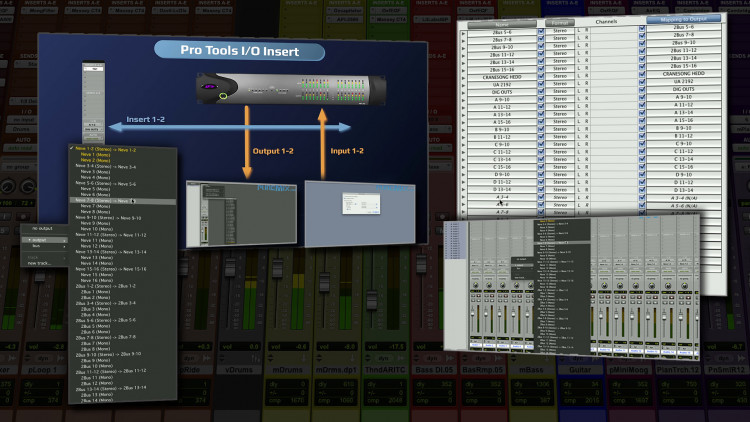 23min
(52)
Do you use Pro Tools? If yes, you cannot keep on living without watching this video. We know you're not quite sure what the Pro Tools I/O setup window does, how it affects your sessions, and we know you are a little bit afraid of it. (We know everything). So, how does it work? What does it do? Is it really useful? In this video, Fab Dupont will answer these questions (and more).
In under 25 minutes Fab will make understanding the I/O Setup a piece of cake, explaining in detail what it does, and how to think about it in a simple way. The ProTools I/O Setup is not the complicated mess that you think it is. It's a very convenient and powerful tool that can be extremely useful, especially when working with large sessions or traveling from system to system
No more excuses for messy sessions, corrupted routing and weird inexplicable bus names, watch this video and become a true Pro Tools I/O Setup expert.
Pro Memembership
Watch all videos for$24.99 / month
Fab Dupont
Fab Dupont is an award-winning NYC based record producer, mixing/mastering engineer and co-founder of pureMix.net.
Fab has been playing, writing, producing and mixing music both live and in studios all over the world. He's worked in cities like Paris, Boston, Brussels, Stockholm, London and New York just to name a few.
He has his own studio called FLUX Studios in the East Village of New York City.
Fab has received many accolades around the world, including wins at the Victoires de la Musique, South African Music awards, Pan African Music Awards, US independent music awards. He also has received Latin Grammy nominations and has worked on many Latin Grammy and Grammy-nominated albums.
Credits
David Crosby
Queen Latifah
Jennifer Lopez
Mark Ronson
Les Nubians
Toots And The Maytals