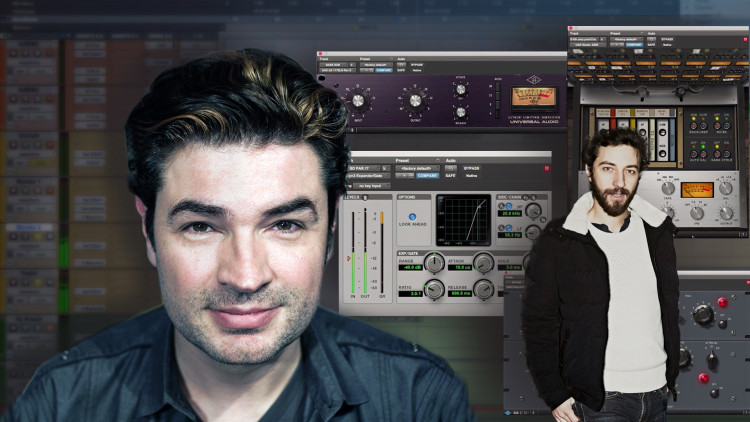 01h 48min
(24)
What happens when you change vital pieces of your rig like computers, converters, and outboard gear, along with OS updates and more over a few years; and then have to recall a mix?
In this pureMix Exclusive tutorial, Multi Award Winning Engineer, Fab Dupont, opens the original session for Ulrich Forman's song, "1234" and takes you through his system for recalling a hybrid mix full of analog hardware to reset, reverbs to re-time, and even a stereo tube-preamp to run the entire mix through.
Once the session is recalled, Fab breaks down how they took the song from a demo to a full production and deconstructs the mix, explaining every step of his thought process along the way.
Watch Fab explain:
His hybrid analog/digital setup
Patchbay routing
His recall note system
How he ran the entire mix through a stereo analog tube preamp from a spring reverb, and simultaneously created a level matched clean version of his mix "just in case"
How he used a real EMT 140 plate reverb and an AKG BX10 spring reverb
How to soften transients using tape plugins
The process of augmenting the original demo and turning it into an exciting completed production
This video is a unique look at Fab's entire setup, his approach to hybrid mixing, production, and more.
Once you have seen how Fab does it, download the stems, and mix it yourself!
Watch Fab Dupont recall and deconstruct the mix of "1234" by Ulrich Forman. Only on pureMix.net
AKG BX10 Spring Reverb
Antares Auto-Tune Pro
apTrigga3
Chandler Limited LTD-2
Dangerous Music 2-BUS+
Dangerous Music BAX EQ
Dangerous Music Compressor
Dangerous Music CONVERT-8
Dangerous Music Liaison
Dangerous Music Master
Dyn3 Expander/Gate
Empirical Labs Fatso EL7x
EMT 140 Plate Reverb
FabFilter Pro Q2
InTune
Lexicon PCM42 Reverb
Lo-Fi
Manley Stereo Pultec EQ
MNotepad
Mod Delay III
Neuman PE Stereo EQ
Oxford Compressor/Limiter
Oxford Envolution
Oxford EQ+Filters
Oxford Inflator
Oxford Limiter
SansAmp PSA-1
Soundtoys Decapitator
Soundtoys EchoBoy
Soundtoys PanMan
Space Expander Tube Preamp
TapeHead
UAD AMS RMX16
UAD EMT 140
UAD Little Labs IBP
UAD Neve 33609
UAD Precision Maximizer
UAD Precision Reflection Engine
UAD Pultec-Pro Legacy
UAD Roland RE-201
UAD Studer A800
UAD UA 1176 Rev A
UAD UA 1176LN Rev E
Universal Audio 2192
XILS DeeS
Pro Memembership
Watch all videos for$24.99 / month
Fab Dupont
Fab Dupont is an award-winning NYC based record producer, mixing/mastering engineer and co-founder of pureMix.net.
Fab has been playing, writing, producing and mixing music both live and in studios all over the world. He's worked in cities like Paris, Boston, Brussels, Stockholm, London and New York just to name a few.
He has his own studio called FLUX Studios in the East Village of New York City.
Fab has received many accolades around the world, including wins at the Victoires de la Musique, South African Music awards, Pan African Music Awards, US independent music awards. He also has received Latin Grammy nominations and has worked on many Latin Grammy and Grammy-nominated albums.
Credits
David Crosby
Queen Latifah
Jennifer Lopez
Mark Ronson
Les Nubians
Toots And The Maytals
Featured Artists and Musics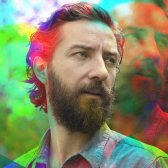 Ulrich Forman

Polérik Rouvière is a guitarist, composer, performer, and winner of the first Young Talent Prize of the jazz festival of La Défense. He studied sound engineering and musical harmony training at MIT Los Angeles, then returned to France and in 1999 to form the electro group Ledge. In 2012, following a romantic break, Polérik adopted the name of Ulrich Forman and turned to folk. The musician disappears for a few years to return in 2018 with a new pop folk title, "All I Want".

?>