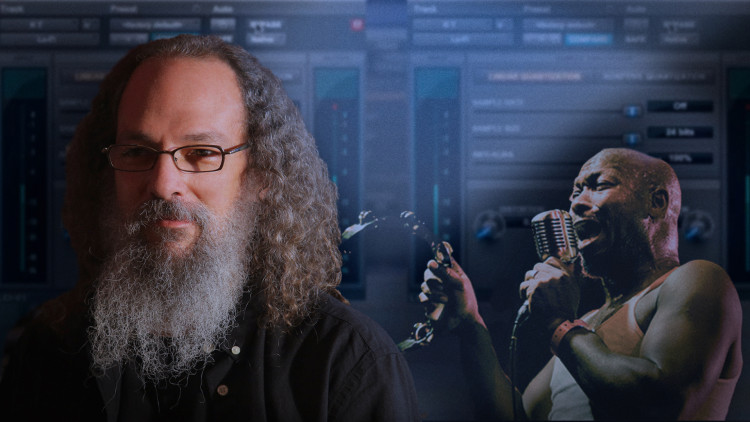 02h 03min
(51)
Mix A Garage/Soul Hit In The Box With Andrew Scheps
In this pureMix.net exclusive, Grammy Award Winning Engineer, Andrew Scheps, breaks down his stylized mix of The Heavy's "Since You've Been Gone".
When The Heavy sent the multitrack over to Andrew, it had a lot of attitude and direction already baked into the recording. See how Andrew takes tones that were intentionally distorted and mangled and works to enhance the original vision of the artist to create a mix that is full of vibe and attitude.
During this two and a half hour tutorial, Andrew will show you:
The useful difference between compression and limiting
How to make the choice between compressing and limiting
Highlight the unique characteristics of individual tracks
How to tackle instruments like Baritone and Tenor Saxophone, Trombone, Trumpet, Glockenspiel, Piano, Pipe Organs and more to work cohesively and fit into an aggressive rock mix.
How to add density and size to drums using Andrew's famous "Rear Bus" technique.
Learn how to enhance the artist's vision to create a stylized, unique and exciting mix, 100% in the box, from Andrew Scheps, only on puremix.net
Audio Ease Alitiverb XL
Avid AutoPan
Avid BF-76
Avid EQ3 7-Band
Avid Lo-Fi
Avid Trim
Fab Filter Timeless 2
McDSP FilterBank F202
SansAmp PSA-1
Softube Abbey Road RS127 Box
Softube Spring Reverb
Sound Toys Decapitator
Sound Toys EchoBoy
U-HE Satin Tape Machine
UAD 1176 AE
UAD EL7 FATSO jr
UAD EMT 140
UAD Fairchild 670 Legacy
UAD Neve 1073 Legacy
UAD Neve 1081
UAD Neve 33609
UAD Neve 88RS Legacy
UAD Pultec EQP-1A
UAD bx_digital V2
UAD dbx 160
Waves API 550B
Waves CLA-2A
Waves CLA-76
Waves GTR Stomp 2 Lay D
Waves L2 Ultramaximizer
Waves Q10 Paragraphic EQ
Waves RBAss
Waves RVox
Waves SSL Buss Compressor
Waves SSL E-Channel
Waves Scheps 73
Pro Memembership
Watch all videos for$24.99 / month
Andrew Scheps
Andrew Scheps is a music producer, mixing engineer and record label owner based in the United Kingdom. He has received Grammy Awards for Best Rock Album for his work on Red Hot Chili Peppers' Stadium Arcadium, Album Of The Year for Adele's 21, and also Best Reggae Album for Ziggy Marley's Fly Rasta.
Andrew started as a musician, but found that what he enjoyed most was working behind the scenes. This led him to study recording at the University of Miami. After graduating, he spent some time working for Synclavier, and then on the road with Stevie Wonder (as a keyboard tech) and Michael Jackson (mixing live sound). But he found his home in the studio, and he honed his craft working for producers such as Rob Cavallo, Don Was and Rick Rubin.
Andrew collaborated with Waves in order to create his own line of plug-ins which include the Scheps 73 EQ and the Scheps Parallel Particles.
Andrew is one of the best known mixing engineers in the world, well-known for his Rear Bus mixing techniques that he developed working on his 64 input Neve 8068 console and his love for distortion of any kind. If you are watching pureMix videos you will see that he managed to carry his analog sound signature over to a fully portable digital rig. These days, Andrew mixes completely In The Box as it allows him much greater flexibility and the ability to work on several project simultaneously.
Credits
Beyonce
Lana Del Rey
Red Hot Chili Peppers
U2
Michael Jackson
Green Day
Featured Artists and Musics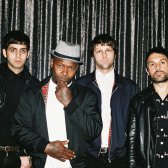 The Heavy

The Heavy are a British rock band from Bath, Somerset, England, formed in 2007 and have released four albums as well as a wide array of singles. Their music has been widely used in the media, with their 2009 single "How You Like Me Now?" being used the most and becoming the band's signature song.

?>