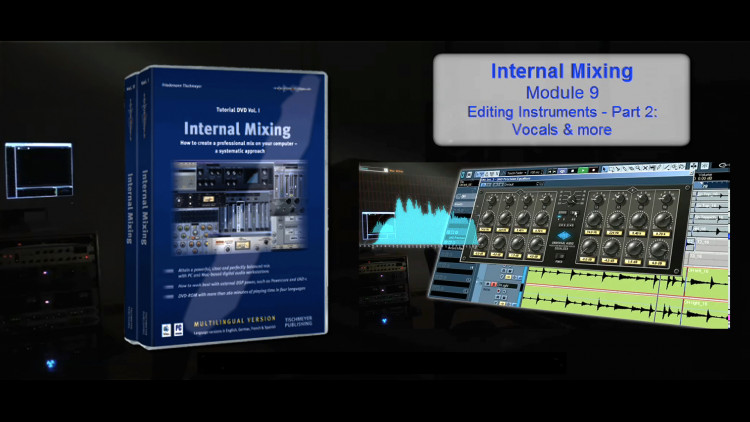 37min
(11)
This is Module 9 of 9 of Friedemann Tischmeyer's Internal Mixing program.
In this final module, you will learn how to edit and treat individual instruments such as bass and vocals, in order to improve your mixing skills and therefore the overall quality of your mixes. Achieving a clear and warm bass sound is a key aspect to a coherent and successful mix. As for the vocals, they are very often the center of attention in a song, and it's very important to give them the space and definition that they need.
Here are some of the topics dealt with in the vocal section: EQing on vocals, de-essing, compression, reverb & delay, aligning different takes, editing breathers, editing loose syllable endings in choirs, dealing with proximity effect
Bass chapters deal with EQing, compression, note length, placement in the mix and volume overhead.
Pro Memembership
Watch all videos for$24.99 / month
Friedemann Tischmeyer
Friedemann has mastered for artists such as Alan Parsons, Steely Dan, Johnny Cash, Iron Maiden, is inventor of the Dynamic Range Meter and founder of the Mastering Academy.
Credits
Alan Parsons
Steely Dan
Johnny Cash
Iron Maiden