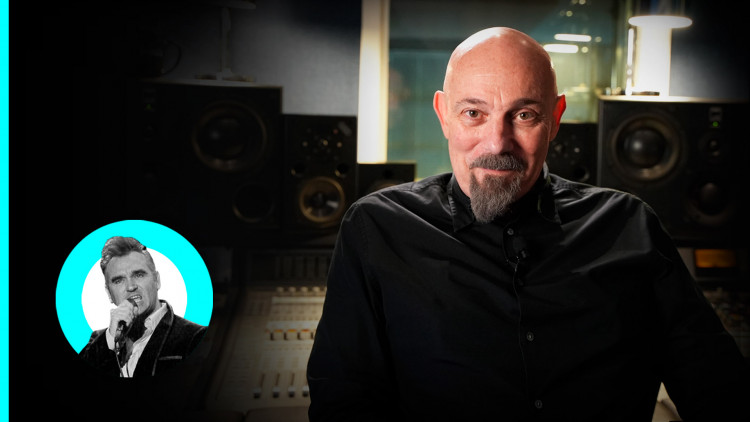 01h 10min
(19)
Joe Chiccarelli is a first call producer, engineer, and mixer for some of the world's finest artists, such as Elton John, The Killers, Jack White, Frank Zappa, Alanis Morissette, The Strokes, and so many more.
In this puremix.net exclusive, Joe opens up the multitrack from "Istanbul" and breaks down the mix while explaining the tracking of the song, the thought process behind his mic placement, and every mix decision. Including a multitude of parallel processing and how he finds the sweet spot on a console for the right amount of saturation and glue.
Watch as Joe:
Explains the origins of the song and their intention as they crafted it from the ground up during tracking
Breaks down his parallel processing on drums, including distressors, a Chandler TG1 limiter, and a UA 176, while explaining which tracks are sent to the parallels
Busses the vocal through two parallels, including a vocal stressor, and an 1176
Explains each piece of outboard gear in the stereo mix bus chain
Explains how he and drummer Matt crafted the drum sounds to fit the intention of the song
Breaks down his thought process behind every microphone used on the drums during tracking
Shows his electric guitar parallel compressor and explains how he uses it to add sustain and weight to the guitars
Adds in two parallel vocal compression chains that serve separate roles in highlighting Morrissey's powerful performance
Unpacks his tips for EQing the parallel return of a vocal
Solos each of the many time-based effects running on the lead vocal
Explains the history of the custom console in Sunset Sound Studio A, and discusses the custom API 550 EQs on each channel
Demonstrates how he finds the sweet spot of the console by driving it for the right amount of glue and character
This is your chance to sit next to Joe Chiccarelli and learn his approach from tracking to mixing on the hit song "Istanbul" by Morrisey.
Hardware
Audio Design Recording Vocal Stressor
AMS DMX 15-80 S
API 550 EQ
Chandler Limited Curve Bender
Chandler Limited TG1 Limiter
Chandler Limited TG12345
Daking FET Compressor
DBX 160
Empirical Labs Distressor
EMT 250 Plate Reverb
George Massenburg GML 8200
Lexicon Prime Time II
Neve 33609
Pultec EQ
Smart C2M Stereo Compressor
Sunset Sound Studio 1 Custom Neve Console
Teletronix LA-2A
UA 176
UA 1176LN
Plug-ins
BF-76
EQ III 7-Band
UAD SPL Vitalizer MK2-T
Waves H-Delay
Pro Memembership
Watch all videos for$24.99 / month
Joe Chiccarelli
Joe Chiccarelli is an American record producer, mixer, and engineer, who is a native of Boston, Massachusetts. Starting his activity back in the 80s, Joe has produced albums by Morrisey, Spoon, Counting Crows, The Strokes, The Killers, The Strokes, Cage the Elephant, and the list goes on and on. He also engineered one of his favorite artists of all time: Frank Zappa and his albums Sheik Yerbouti, as well as engineered an album we no longer present Icky Thump by the White Stripes back in 2007. He would also engineer Jack White's future project with The Raconteurs, Consolers of the Lonely, for which he received his eighth of ten Grammy awards, for Best Engineered Album of 2008.
Credits
The Strokes
Alanis Morissette
Morrissey
Elton John
The Killers