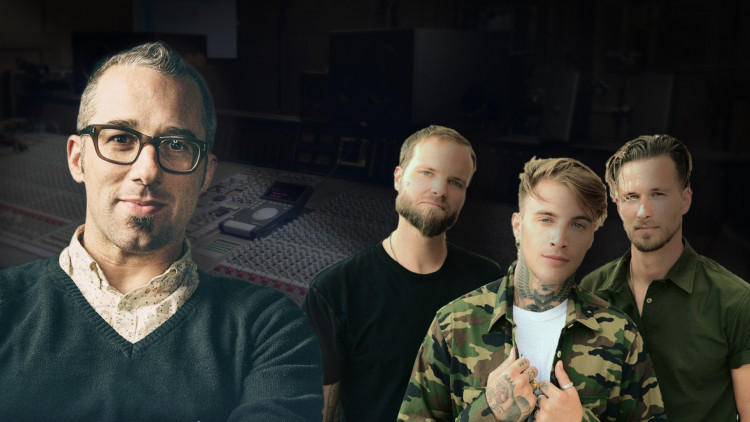 01h 43min
(51)
Watch Joel Hamilton Mix The Hit Single "My Name Is Human"
In this 2-hour mixing tutorial, Joel Hamilton opens up the multitrack for Highly Suspect's hit single "My Name Is Human" on his SSL console and then creates a new mix of it on camera, explaining every thought and decision that he makes along the way.
This video is an in-depth look at what it's like to mix a hit rock song from a massive band, using the best of both analog and digital tools.
In this tutorial, Joel explains:
His workflow in detail, including session setup, gear, routing, revisions and delivering mixes to clients.
How he uses an SSL Console and Outboard processing to shape the tone of the record and then moves into the box to fine-tune the mix
Uses outboard time-based effects like an Effectron II, AKG BX10, and a Bricasti M7
Sets stereo bus EQ and compression
Prints to a dedicated print machine w/ separate hardware and then does additional digital processing after printing stems from the analog mix.
How to slave multiple computers together to harness more processing power.
This is your chance to take an exclusive look at Joel's mixing techniques, thought process, and the approach that he has used to sculpt countless hits.
After you have seen how Joel mixed it, download the multitrack session and mix the same song for yourself to practice what you have learned.
Hardware
AKG BX 10 Spring Verb
Aphex Dominator 2
Briscati-m7m-stereo-reverb
Camilo Silva F Stereo Compressor CFS 4000E
Maag Magnum PI K
Magnatech 31b
Monitors ATC scm25a
Mono EFFECTRON delay
Pultec PEQ-500a
Software
UAD BAX EQ
UAD Manley Massive Passive
UAD Oxford EQ
UAD Precision Limiter
UAD SSL G Series
Pro Memembership
Watch all videos for$24.99 / month
Joel Hamilton
Joel Hamilton is a record producer, engineer, musician, and an owner of the incredible Studio G in Brooklyn, New York.
Over his already impressive career, he has helped artists like Highly Suspect, Pretty Lights, Tom Waits, Iggy Pop and more craft their music using his production skills and hybrid approach to record production.
In addition to making records, Joel also appeared as the host of the Spotify/Bose produced web series named "Art Of Sound", which focuses on the connection between the physical, technical and emotional sides of music and sound.
When he is not creating chart topping hits with other artists, he performs as a musician with the band Book of Knots.
Credits
Highly Suspect
Pretty Lights
Sparklehorse
Elvis Costello
Tom Waits
Lyrics Born