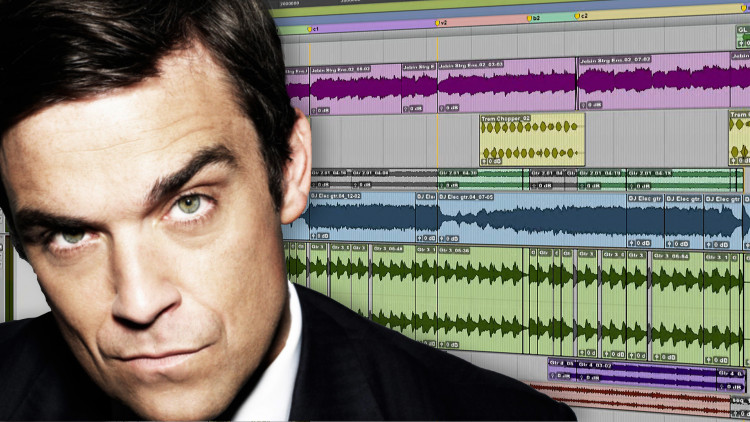 02h 54min
(74)
Sit next to Grammy winner John Paterno while he explains to you, step-by-step, how he mixed Robbie Williams' hit song: "Don't Stop Talking".
Through this amazing 3 hour journey John starts from the foundation of the rhythm section and offers priceless insights on how he recorded the sessions and then he walks you through his choices of plug-ins and analog hardware to process over 60+ tracks.
After careful mixing of the lead vocals working with EQ, compression and effects to make it sit and float in the mix, John then covers his 2-bus processing chain that glue the tracks together perfectly. He then mixes acoustic and electric guitars, background vocals and all of keyboard tracks which are an integral part of the production.
No matter your skill level in sound engineering and music production, John Paterno's way of explaining his thought process makes it easy for everyone to absorb his techniques and methods to apply them on any mixing session.
Learn how to achieve a professional sounding pop record:
Background vocals effects to create that tight pocket around the singer during choruses
Electric guitar tricks to keep the wall of sound wide and smooth
Drum processing to maintain impact and drive the groove
Low frequency saturation to give bass that body and energy that never stops pumping the beat.
This is your best chance to learn how a hit record is made - from its raw tracks and production choices to a compelling final vision for the record.
Song:
"Don't Stop Talking" by Robbie Williams
iTunes
Spotify
Copyright Farrell Music Limited/Robbie Williams 2016 all rights reserved. For personal use only not for reproduction, copying or exploitation by any means or in any manner
Pro Memembership
Watch all videos for$24.99 / month
John Paterno
John moved to Los Angeles two weeks after graduation from the University of Miami MUE [Music Engineering] program. A short period of freelance assisting concluded with a staff position at Sunset Sound/Sound Factory in Hollywood, where for five years he was exposed to many great engineers, producers, and artists.
After breaking out of assisting, John worked with a wide range of producers including Mitchell Froom, Joe Chiccarelli, Byron Gallimore, Celso Valli, and Stephen Duffy. He won a Latin Grammy for his work with artist/producer Soraya.
In addition, John has produced or co-produced projects for The Black Mollys, Mitchell Froom, Lustra, Robbie Williams, The Lilac Time, and many other artists. He has also co-written songs with artists and has written pieces for TV and film.
John is also known to be an outstanding guitar player, and has mastered the craft of recording this instrument.
Check out his videos on PureMix to see how his meticulous approach makes for detailed and punchy mixes.
Credits
Robbie Williams
The Steve Gadd Band
Soraya
Robben Ford
Eros Ramazzotti
The Thrills