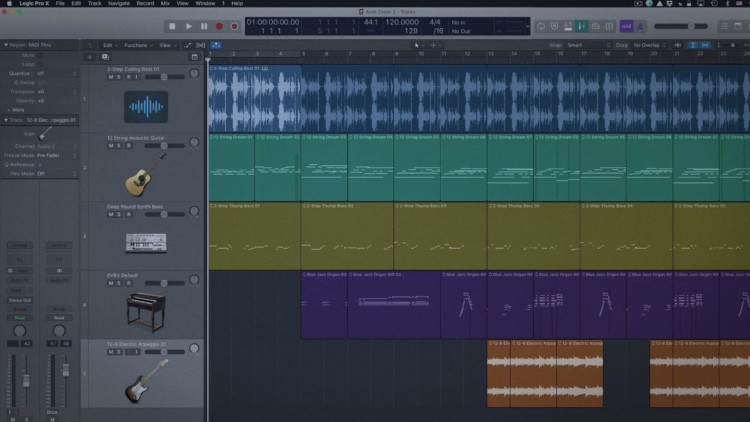 12min
(20)
In part one of our Logic Pro X Quickstart Series, Scott Griffin shows you around the Logic Pro X environment and teaches you how to:
Navigate your project
Customize the appearance of the environment
Save time by using important shortcuts to navigate and perform key tasks
Even if you have been using Logic Pro X for a while, you are likely to pick up a few new tricks in this 12 minute review of the LPX interface.
Watch part 2 here
See the rest of the series here
Pro Memembership
Watch all videos for$24.99 / month
Scott Griffin
Scott Griffin is a producer, songwriter, and composer for artists like Kid Runner, Effee, The Saylor, and Clubhouse. He has also produced custom music for large brands such as Proctor & Gamble, The Columbus Crew Soccer Club, Walmart, Nationwide Insurance and many more.
Credits
Kid Runner
Clubhouse
The Saylor
Effee
Plaid Brixx
Walmart