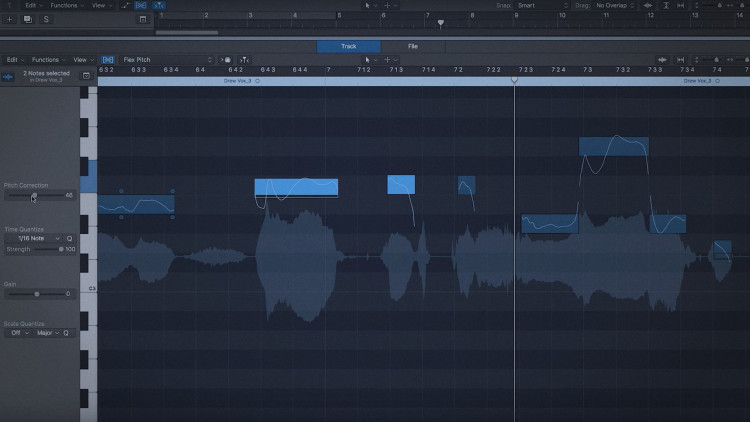 20min
(11)
In part nine of our Logic Pro X Quickstart Series, Scott Griffin shows you how to manipulate the pitch of audio performances using the included Flex Pitch feature. Flex Pitch allows you to perform tasks such as vocal tuning and can also be used to create harmonies and doubles from existing performances. 
Learn How To:
Adjust fine pitch, pitch drift in, pitch drift out, vibrato, gain and formant shift

Tune vocals

Create harmonies

Scale quantize

Adjust your playhead behavior for quick auditioning
Watch part 10 here
See the rest of the series here
Pro Memembership
Watch all videos for$24.99 / month
Scott Griffin
Scott Griffin is a producer, songwriter, and composer for artists like Kid Runner, Effee, The Saylor, and Clubhouse. He has also produced custom music for large brands such as Proctor & Gamble, The Columbus Crew Soccer Club, Walmart, Nationwide Insurance and many more.
Credits
Kid Runner
Clubhouse
The Saylor
Effee
Plaid Brixx
Walmart