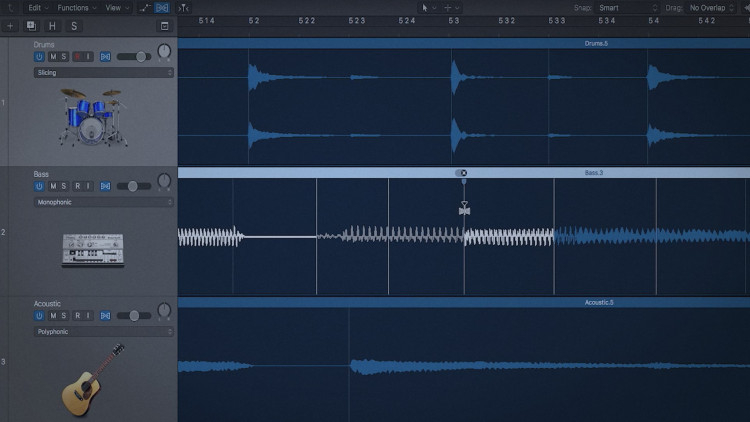 14min
(17)
In part eight of our Logic Pro X Quickstart Series, Scott Griffin shows you how to manipulate the timing of audio using Flex Time. Flex Time allows for powerful time based performance editing options and is an invaluable technique to understand.  
Learn How To:
Correct drum performances
Lock in multiple performances to a unified groove
Create and edit transient and flex markers for seamless editing
Use anchor points to selectively edit portions of the performance and leave other areas unedited
Use the special effect Speed and Tempophonic algorithms to adjust pitch in time and add granular time stretching effects
Watch part 9 here
See the rest of the series here
Pro Memembership
Watch all videos for$24.99 / month
Scott Griffin
Scott Griffin is a producer, songwriter, and composer for artists like Kid Runner, Effee, The Saylor, and Clubhouse. He has also produced custom music for large brands such as Proctor & Gamble, The Columbus Crew Soccer Club, Walmart, Nationwide Insurance and many more.
Credits
Kid Runner
Clubhouse
The Saylor
Effee
Plaid Brixx
Walmart