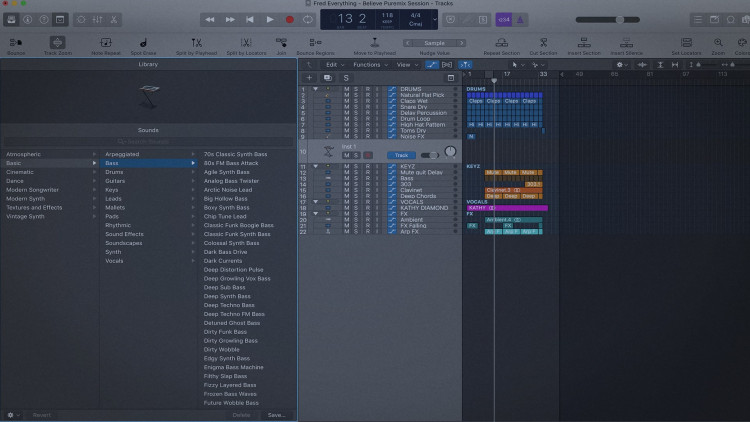 13min
(13)
In part four of our Logic Pro X Quickstart Series, Scott Griffin shows you how to use the built-in librarian to navigate the vast library of software instruments, channel strip settings and plugins included with Logic Pro X.
Learn How To:
Quickly navigate software instrument patches
Load inspiring channel strip settings which include software instruments, MIDI FX, Plugins, and automatically created auxiliary returns with time based effects.
Use patch merging to load only the portions of the preset you wish. - A very useful tool during mixing as well as composition.
Save portions of your favorite pureMix.net mixing templates from the mentors and load them into your sessions
Watch part 5 here
See the rest of the series here
Pro Memembership
Watch all videos for$24.99 / month
Scott Griffin
Scott Griffin is a producer, songwriter, and composer for artists like Kid Runner, Effee, The Saylor, and Clubhouse. He has also produced custom music for large brands such as Proctor & Gamble, The Columbus Crew Soccer Club, Walmart, Nationwide Insurance and many more.
Credits
Kid Runner
Clubhouse
The Saylor
Effee
Plaid Brixx
Walmart