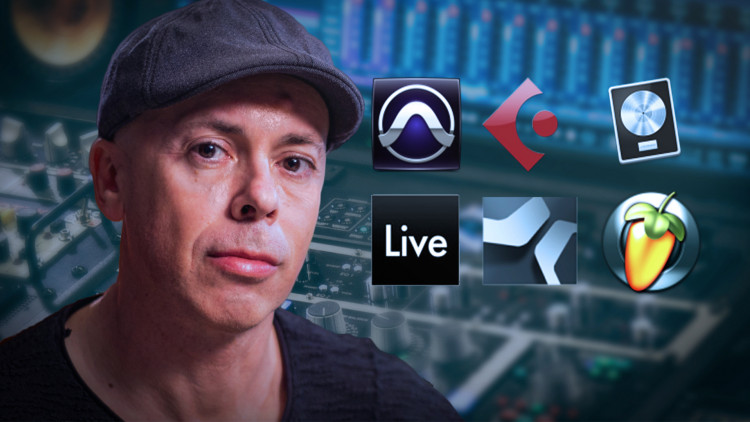 13min
(20)
Start building your own mixing system based on Luca's workflow
Learn how multi-platinum mixing/mastering engineer Luca Pretolesi organizes and routes every mix and master that he works on at Studio DMI in Las Vegas, Nevada.
Luca walks you through his hybrid mixing setup, explaining his bussing system and session organization and then shows you how he utilizes analog processing and summing to deliver incredibly consistent and loud mixes and masters for his clients.
Using a variety of gear and a fine tuned mixing system that he's developed over years of experience is the key to Luca's signature EDM sound that you can hear on records by Major Lazer, Borgeous, Gareth Emery, Snoop Lion, Steve Aoki and more.
Of course not everyone has access to the same analog gear and summing setup so in this tutorial, Luca teaches you how he adapts his hybrid mixing system to go entirely in the box (ITB) without sacrificing the overall workflow or sound of his mixing process.
The best part is that you also get to download Luca's mixing templates that have been carefully translated into Studio One, Logic Pro, Pro Tools, Ableton Live and FL Studio.
Get organized and learn how to develop your own mixing system to set yourself up for successful mixes every time based on Luca's unique mixing workflow.
Software
Presonus Studio One
UAD SSL Bus Compressor
UAD Massg EQ4
Plugin Alliance Brainworx bx_meter
Fab Filter Pro-C2
SIR Audio Tools Standard Clip
Hornet VU Meter MK3
29 Palms LEVELS
BAX EQ
Hardware
Dangerous Convert-8
Dangerous Convert-2
Dangerous 2 BUS+
Dangerous Compressor
Dangerous BAX EQ
Charter Oak PEQ-1
Bettermaker EQ 232P
Neotek Serious 1E
Maselec STM-822 Summing
Maselec MTC-1 Mastering Console
Prism LYRA
Pendulum PL2 PeakLimiter
Rasma Console
Lynx Aurora 16
Pro Memembership
Watch all videos for$24.99 / month
Luca Pretolesi
Luca stands out among a sea of electronic engineers with his unique hybrid set-up, mixing old and new technology for an end result like no other. In place of a traditional mixing studio, he has created a mix of equipment including computer plugins, and custom made hardware, EQ's and compressors, and high-end mastering gear. This combination of analog and digital parts allows him to add his touch to any project of any style as he has the best of both technological worlds at his fingertips.
Credits
Major Lazer
Steve Aoki
Borgeous
Dimitry Vegas and Like Mike
Snoop Lion
Diplo