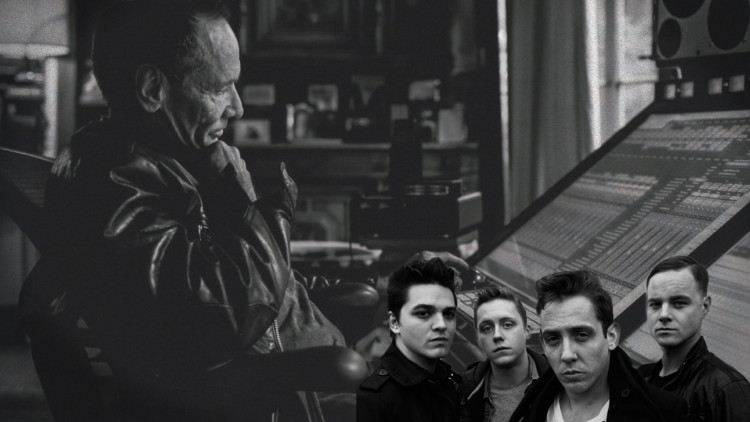 01h 52min
(33)
Throughout his impressive career, Mark Needham has been trusted by artists like Imagine Dragons, The 1975, Walk The Moon, Blue October, and The Killers to create the exciting and in your face mixes he is known for.
In this puremix.net exclusive, see how he carries this legacy over to Mona's hit single "In The Middle".
During this 2 hour tutorial, Mark will show you how he creates his energetic mixes using techniques like parallel compression, harmonic saturation, creative effects and how he splits up the heavy lifting of tasks like EQ and compression across multiple plugins.
After you watch Mark mix the track with his signature techniques, you can download the multi-track and mix the song yourself.
Altiverb 7
FabFilter Pro-MBPro-DS
Relab Development LX480 Complete
Softube Saturation Knob
Soundtoys Decapitator
UAD API 560
UAD Ampeg B15N
UAD Ampeg SVTV
UAD Ampex ATR-102
UAD Chandler Curve Bender
UAD EL7 Fatso Sr.
UAD Maag EQ4
UAD Manley Variable Mu
UAD Neve 1081
UAD Oxford Envolution
UAD Oxford Limiter
UAD Precision De-Esser
UAD Precision K-Stereo
UAD Precision Maximizer
UAD Precision MultiBand
UAD Pultec Legacy
UAD SPL TwinTube
UAD SPL Vitalizer
UAD SSL 4k Bus compressor
UAD Shadow Hills Compressor
UAD Telectronix LA-2A S
Waves API2500
Waves CLA-76
Waves Kramer PIE
Waves Kramer Tape
Waves L3
Waves PuigTec MEQ5
Waves SSLChannel
Waves VEQ 4
Pro Memembership
Watch all videos for$24.99 / month
Mark Needham
Mark Needham is an L.A. based record producer and mixer whose credits include a diverse array of internationally recognized superstar artists including The Killers, Fleetwood Mac, Imagine Dragons, Walk the Moon, Shakira, Pink, Moby, Dolly Parton, Chris Isaak and many more.
Mark is currently working in his studio "The Ballroom" in Hollywood, California.
Needham is a self-taught engineer how manages to stay on top of all the latest technologies and music genres. His mixing style is very versatile and ranges from The Killers' rock sound to Shakira's modern pop music.
Mark recently migrated from a 100% analog setup to a 100% digital rig using 2 Ravens side by side.
If you watch Mark's pureMix videos, you will see that his decision making process is very fast and that he has no problem handling gigantic sessions with more than 200 hundred tracks!
Credits
The Killers
Fleetwood Mac
Dolly Parton
Moby
Shakira
Imagine Dragons
Featured Artists and Musics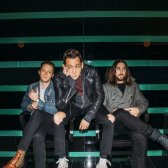 Mona is an American rock band based in Nashville that rose to fame appearing as part of the BBC's Sound of 2011 poll. The band was also crowned the Brand New for 2011 title at the MTV Awards. Their debut album was released in 2011 in the UK and 2012 in the US.

?>