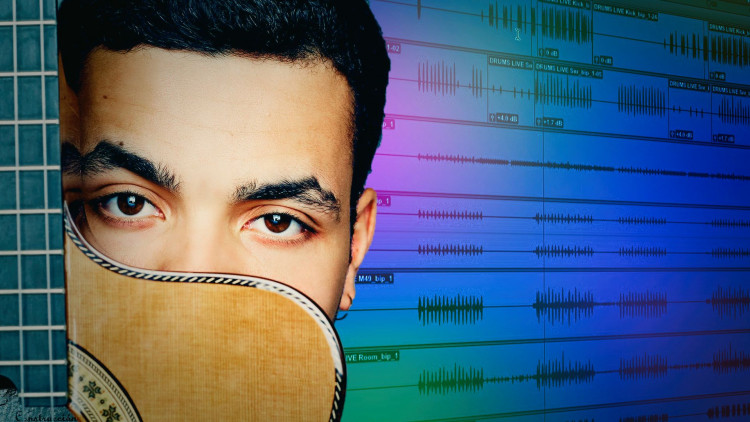 01h 49min
(48)
Mick mixes "What's The Score" from scratch and shows how he creates a finished mix track by track
Grammy award winner Mick Guzauski teaches you how to create balance and add life to a track using subtle and intentional moves to craft a perfect mix. Learn how to skillfully balance countless tracks and thoughtfully enhance the producer's vision for Ady Suleiman's song "What's The Score".
This tutorial is for any engineer or producer looking for techniques they can use to create definition and clarity in their mixes.
See how an award winning mix engineer first creates a solid instrumental foundation and then gets the vocals to stand out while still sounding and feeling completely natural in the mix.
In this 2 hour tutorial, Mick shows you how to:
Setup and arrange his mixing sessions
EQ and compress the drums one by one
Layer live drums with sequenced drums so they compliment each other sonically
Add more attack and low end to the drums without using compression or EQ
Blend together multiple layers of guitars and add stereo width using chorus effects
Level management and gain staging to keep your faders in the sweet spot
Use small .5dB or 1dB moves to add and subtract just the right amount shape to tracks
Create dimension, clarity, and depth to the vocals with Mick's signature vocal mixing tricks
Tweak reverb templates and presets to create a soundstage for elements of the mix to sit in
Mix bus EQ and compression to add the last bit of polish and glue to the entire mix
Automating levels and adding the finishing touches to the mix
If you want to see how a professional mix engineer crafts a killer pop mix and learn tips and tricks that will inspire you to try something new on your next mix, then you need to watch Mick Guzauski mixing Ady Suleiman.
Please note: This tutorial does not include the multitrack stems as per the artist's request.
Fabfilter Pro-Q2
Fabfilter Pro-MB
Fabfilter Pro-C
Fabfilter Pro-L
Avid Pro Subharmonic
Avid Air Chorus
Avid Mod Delay III
Sonnox Oxford TranMod
Sonnox Oxford EQ and Filters
Waves X-Click
Waves H-Delay
Waves S1 Imager
Waves PS22 Spread
Waves DeEsser
UA EMT 250
UA 1176 Rev A
UA EMT 140
UA Manley Massive Passive
UA SSL G Bus Compressor
Sound Toys Micro Shift
Exponential Audio Phoenix Verb
Audio Ease Altiverb XL
Pro Memembership
Watch all videos for$24.99 / month
Mick Guzauski
He's won 11 Grammy Awards and mixed over 27 #1 hits, engineer/mixer Mick Guzauski is one of the top mixing engineers in the world.
Mick's love for both music and technology started when he was in high school. Growing up in Rochester, NY where there were no nearby commercial studios so Mick put together his own studio in parents' basement with equipment that he had begged, borrowed, built, repaired and modified.
In the early '80s, Mick worked with Maurice White and Earth, Wind and Fire at the Complex (then George Massenburg Studios). "Being around George was a great learning experience in both the art of recording and in audio technology," said Mick.
Then in 2013, Daft Punk was looking for an engineer/mixer to team up with on their fourth studio album and at the recommendation of mutual friend Mick got the call. Unlike most dance albums, the sound of Random Access Memories is completely organic and incredibly dynamic (and fat!)
Credits
Daft Punk
Prince
Michael Jackson
Earth Wind & Fire
Natalie Cole
Kenny G
Featured Artists and Musics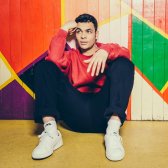 Ady Suleiman
Ady Suleiman is an English R&B singer who is known for songs like "What's the Score" and "State of Mind." His music is a raw and honest mixture of genres influenced by blues, jazz, soul, RnB, reggae, and hip-hop.