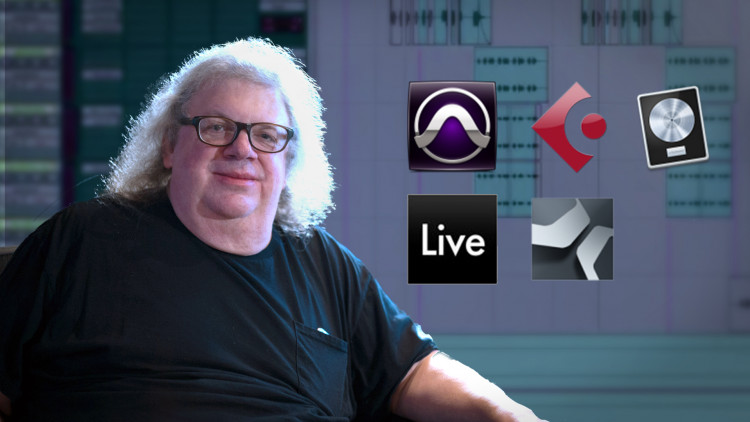 24min
(21)
Grammy Award Winning Engineer, Mick Guzauski is trusted by the world's top-level talent to consistently deliver the exciting and creative mixes that he has become famous for.
The challenge that comes with being one of the most in-demand mixing engineers in the industry, is that you have to develop a system that allows you to work quickly and efficiently, while still making every mix as incredible as the last. To rise to the occasion, you have to get the technology out of the way so that you can get right to work and stay creative.
In this puremix.net exclusive, Mick Guzauski walks you through the exact template he uses on every mix to quickly sort tracks, add effects, navigate his Avid S6 console, and create all of the stems the artist may need in the future, in just one pass.
Once you have seen how Mick does it, you can download his personal template perfectly translated for the following DAWs:
Pro Tools

Ableton Live

Logic Pro X

Studio One

Cubase
Avid S6 Console
Avid Non-Linear Reverb
FabFilter Pro-L
Pro Memembership
Watch all videos for$24.99 / month
Mick Guzauski
He's won 11 Grammy Awards and mixed over 27 #1 hits, engineer/mixer Mick Guzauski is one of the top mixing engineers in the world.
Mick's love for both music and technology started when he was in high school. Growing up in Rochester, NY where there were no nearby commercial studios so Mick put together his own studio in parents' basement with equipment that he had begged, borrowed, built, repaired and modified.
In the early '80s, Mick worked with Maurice White and Earth, Wind and Fire at the Complex (then George Massenburg Studios). "Being around George was a great learning experience in both the art of recording and in audio technology," said Mick.
Then in 2013, Daft Punk was looking for an engineer/mixer to team up with on their fourth studio album and at the recommendation of mutual friend Mick got the call. Unlike most dance albums, the sound of Random Access Memories is completely organic and incredibly dynamic (and fat!)
Credits
Daft Punk
Prince
Michael Jackson
Earth Wind & Fire
Natalie Cole
Kenny G